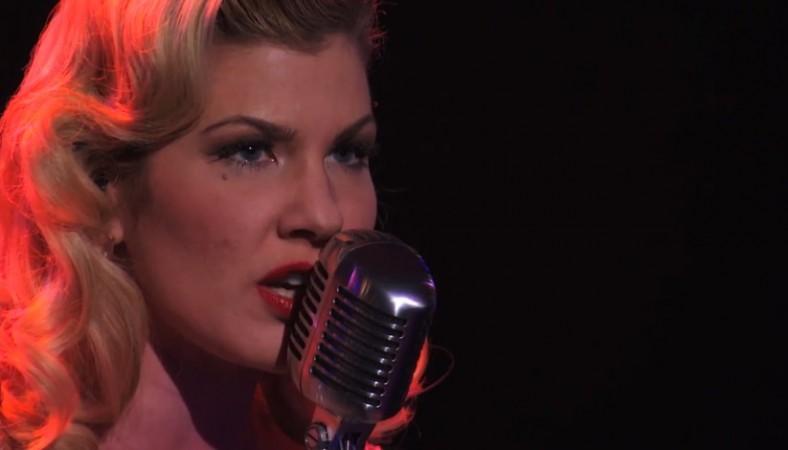 "America's Got Talent" season 9 has entered exciting phase with contestants hitting the stage to find a place in the semifinals. The first live results show on Wednesday say five of the 12 contestants moving to the next round. The finalists were voted by the Americans based on their performances at Radio City Music Hall on the previous day and it was not without shocking elements.
Emily West, who performed "Chandelier" by Sia on Tuesday, was the first to be called out among the contestants who have made it to the semifinals. She received praises from judge Howard Stern on Tuesday, describing her performance as "memorable."
Popular singers Enrique Iglesias and Sean Paul performed before host Nick Cannon announced the next contestants who would enter semifinals. America voted for stand-up comedian Dan Naturman, who performed about children, Canada, and healthcare.
The next contestant to be called out was singer and guitar player Miguel Dakota. He entertained the audience with his rendition of "Come Together" by The Beatles during the quarterfinals act.
Then Matt Lauer and Savannah Guthrie announced the winner of the Today's Got Talent - Cornell Bhangra. The group comprising of Cornell University students that won back-to-back titles at the World's Best Bhangra Competition will fill the sixth spot that will enter the semifinals.
The next contestants to enter the semifinals were David and Leeman. The magician team was shocked when Cannon called out his name. Then Latin dance troupe, Baila Conmigo that performed a salsa routine on Tuesday got a chance perform in the next round after three of the four judges - Howie Mandel, Howard Stern, Mel B and Heidi Klum – voted for them.
Seven of the contestants who went sent home during the live results show are J.D. Anderson, Julia Goodwin, Willis Clan, Sean & Luke, Jasmine Flowers, Valo & Bobby, and Flight Crew Jump Rope.
The biggest shocking element of Wednesday's live results show was perhaps the elimination of Sean & Luke. The acrobatic tap dancers entertained the audience with their performance of "Classic" by MKTO on Tuesday. They received praises from the judges but unfortunately didn't make it to the next round.
(Image Credit: Screenshot from America's Got Talent YouTube Video)