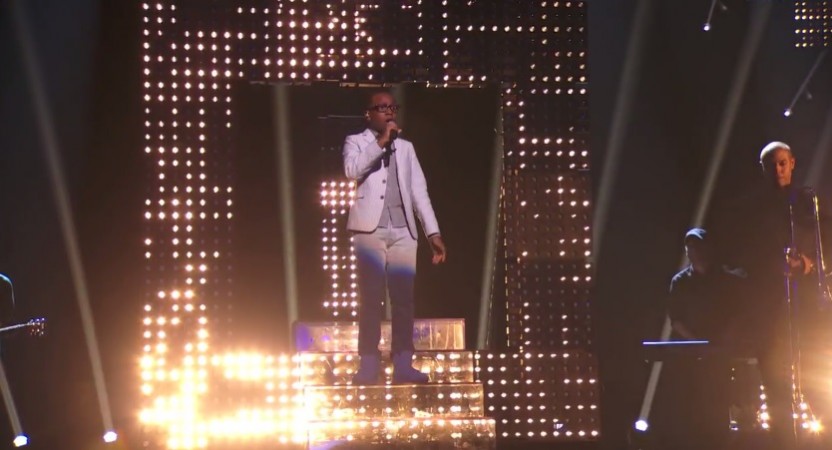 The "America's Got Talent" 2014 Season 9 is coming to the end of the show with just one more live performance left. The six finalists will perform live one last time this season for America's vote on Tuesday before the winner of $1 million prize is announced on the next day.
The finale live performance of "America's Got Talent" will be telecast on NBC at 8:00 PM ET on Tuesday (6:30 am IST, Wednesday). The six finalists are expected to give their best in the finals, as America will choose the winner of the show based on their performance tonight.
The original 48 acts were narrowed down to six finalists based on public votes, Snapple Save and choice of the judging panel consisting of Howie Mandel, Howard Stern, Mel B, and Heidi Klum.
Here is complete list of six finalists who will perform in the final:
Quintavious Johnson: The 12-years-old singer was voted to the top 6 last week. He stole the hearts of the public with his rendition of Mary J. Blige's hit song, "I'm Going Down" last week, finding a place in the final. All the four judges gave him a standing ovation for his performance. He is full of confidence despite intense competition and has become one of the favourites to win the title.
AcroArmy: The acrobats performed a red-hot Chinese theme during the live show last week, winning the votes of the public. They even formed human pyramid last week, making Howie to say "Wow".
Emily West: The singer is one of the most-consistent participants this season. She impressed both the judges and audience alike with her rendition of "Nights In White Satin" by The Moody Blue last week.
Miguel Dakota: The singer and guitarist performed "Gimme Shelter" by The Rolling Stones last week. He was pitted against Emil and Dariel during the elimination round. It turned interesting with Mel B and Klum picking Dakota while Mandel and Stern chose Emil and Dariel. However, America gave him a chance to win the title.
Sons of Serendip: The band entered the final through Snapple Save. They impressed everyone last week with their rendition of "Ordinary World" by Duran Duran. Howie Mandel described them as the "most talented group in the competition."
Mat Franco: The close-up magician outperformed other fellow magicians in the show like David and Leeman, and Mike Super to find a place in the final. He stunned the judges and audience with his trick last week.
The winner of the show will be announced on Wednesday.