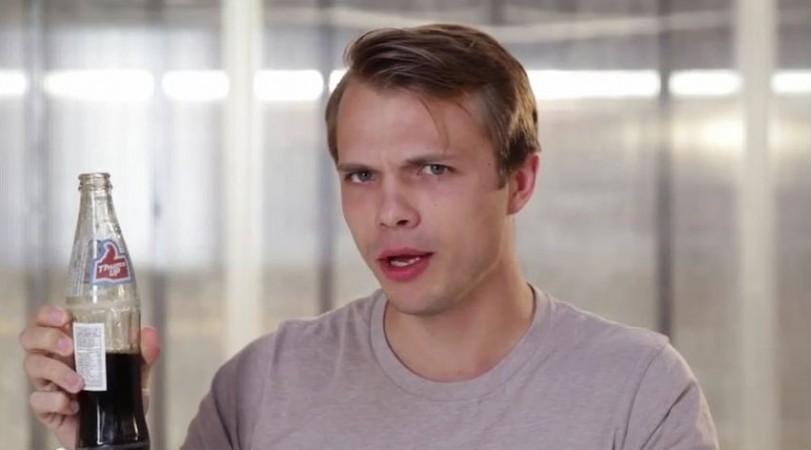 Most Indians cannot live without their snacks like pani puri or aloo bhujia. For some, eating snacks everyday is like part of the culture. But have you ever wondered how people from other countries would react to the taste of some of the Indian food?
BuzzFeed, a social and entertainment website, got some American taste testers to try a few Indian snacks, such as masala chips, aloo bhujia, hajmola, pani puri, for the first time.
And the way the Americans reacted to them was amazing. Some looked surprised, some did not know whether some of the snacks were meant to eat, some did not know what to do with it and some could not eat it as they found it spicy.
The website recorded a video of the taste testers eating Indian snacks and posted it on their official YouTube page. The two-minute, 44-second video was uploaded in June and has now gone viral. The clip has been viewed more than 6,00,000 times, at the time of writing this report.
Here are some interesting reactions:
Thumbs Up: "This is a very suspicious bottle and it tastes like Indian Pepsi," says one taste tester.
"I actually kind of like it more," says a girl who found it tasty.
Aloo Masala Chips: "I just experienced 18 different sensations," a girl said. "I want more".
"It really tastes like nothing I have ever had before," says a guy.
"Its super good," complimented another.
"India likes spicy food, man," a boy, who could not eat the snack, said.
Bhujia Snack: "It's kind of awesome, but I can't handle it," says a boy, who felt it was too spicy.
"This is like impossible to eat," says a girl.
"This is spicy too," says the boy, who could not eat this one too.
Hajmola Digestives: "It kind of looks like baby food," a man said, while another man says it looks like "medicine".
"Are you sure this is for eating?" asks a girl.
And after taste testing, their expressions changed as most of them just could not handle the taste at all.
Finally, they were given India's favourite snack - Pani Puri.
"Who knows what that means but it looks like it's fun to eat," said a girl.
"There is nothing inside," commented a guy.
"I am so relieved to eat this. After all that I have been through," says the boy, who finally found something that is not spicy.
Watch how the Americans react to Indian snacks: