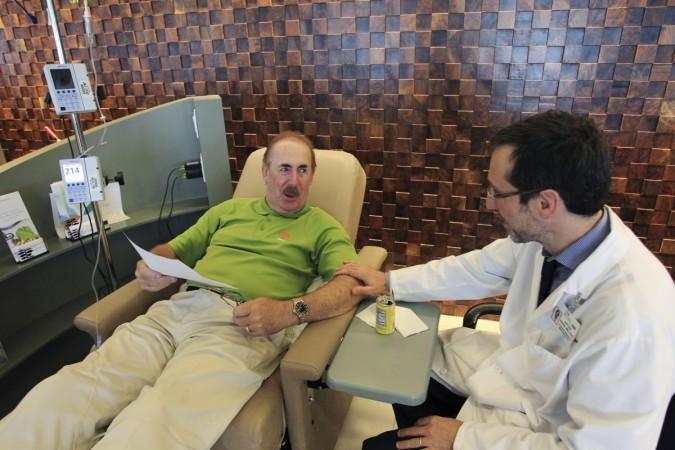 Americans perceive cancer as the most serious health threat in the U.S, although it is not the leading cause of deaths in the country, a poll conducted by the Harvard University and health news website Stat said.
The poll result said nearly 47 percent of American adults named cancer when asked about the most serious disease or health condition in the U.S. currently. Heart disease was the second most serious disease, which was polled by 11 percent of the respondents, and trailed cancer by a wide margin. One in 12 (8 percent) adults said diabetes is the most serious health condition.
The perception of diseases among Americans is, however, in contrast with the facts, which say heart disease kills more people in the U.S. than any other disease. According to the Centers for Disease Control and Prevention (CDC), over 610,000 Americans are killed by the heart disease. Cancer claims 584,881 lives in the U.S. every year, the study said.
The only disease where U.S. adults agreed with the statistics is Alzheimer's disease, the sixth leading cause of death nationwide and the sixth most pressing health threat among American adults. According to the poll, since cancer is thought of as the most serious disease by the Americans, a majority (83 percent) of people supported President Obama's $1 billion National Cancer Moonshot initiative, proposed this year to eradicate cancer from the country.
The moonshot initiative aims to accelerate the research work on cancer by funding $195 million to the National Institutes of Health in fiscal year 2016 and more than $750 million requested by the agency for fiscal year 2017. The Harvard-Stat poll said Americans agreed with the increased budget allocations to cancer research work. Nearly half (46 percent) of Americans agreed with the increase while 37 percent people believed the increase should be even greater. Only one in ten (10 percent) adults said a 20 percent increase in research funding is too much, the study reported.
A majority of Americans said cancer treatments have progressed in the past 10 years. About two-thirds (67 percent) of the American adults believed cancer treatments have progressed substantially over last decade, which has increased the longevity and quality of life.
The Harvard-Stat project team was led by Robert J. Blendon, Richard L. Menschel, professors of Health Policy and Political Analysis respectively at Harvard School of Public Health, and Gideon Gil, managing editor, Stat. The poll was conducted for STAT and Harvard by SSRS, a research firm, which interviewed 1,000 randomly selected U.S. adults by telephone from March 2-6, 2016.