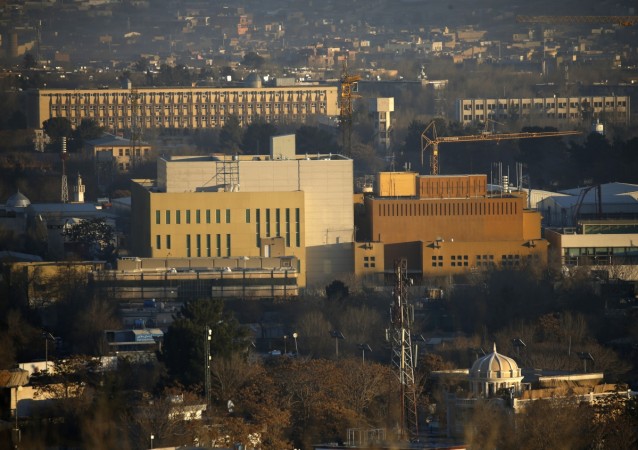 Two university professors – one American and an Australian national – were abducted at gunpoint by five men wearing Afghan military uniforms in Kabul late on Sunday.
They were waylaid while driving near American University of Afghanistan, Afghan Interior Ministry spokesperson Sediq Sediqqi was quoted as saying by Associated Press. They were returning home from the university.
The Washington Post quoted police as saying that an Afghan colleague and a driver were also travelling with them, but they were not kidnapped.
So far, no group has demanded ransom or claimed responsibility for the abduction. The American University of Afghanistan (AUAF) is Afghanistan's first private, not-for-profit institution of higher education. Chartered in 2004, AUAF offers an MBA program, four undergraduate degree programs, and continuing education and professional development training.
The U.S. Embassy in Kabul released a statement confirming the kidnapping, but refused to divulge details "due to privacy concerns".
"U.S. Embassy security officials are working closely with Afghan law enforcement and security colleagues and AUAF to assist in the investigation into the kidnapping," the statement said.
Australia's Department of Foreign Affairs and Trade also released a statement confirming "the apparent kidnapping of an Australian in Kabul".
"We continue to advise Australians not to travel to Afghanistan because of the extremely dangerous security situation, including the serious threat of kidnapping," it said.
Last Thursday, foreign tourists, including three Americans, were attacked by the Taliban while driving in a convoy across rural western Afghanistan, the Washington Post reported. Five of the tourists were injured, but all were safely evacuated to Herat. A Taliban spokesman had said that they were attacked because they were "foreign occupiers".
Seven Pakistani civilians were also taken hostage on the same day after their helicopter crash-landed at Logar province of Afghanistan.