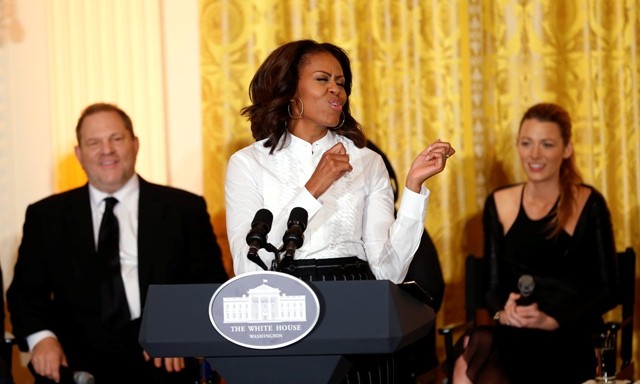 A Spanish-language American TV presenter lost his job because he compared the US First Lady Michelle Obama to a character in the film "Planet of the Apes", the television network announced on Thursday.
The presenter recognised as Rodner Figueroa made the remark during a popular show called 'El Gordo y La Flaca' on Wednesday while talking about a make-up artist who apparently changes himself into famous people.
"Look, you know what Michelle Obama looks like she's part of the cast of the film Planet of the Apes," Figueroa said in Spanish during the show, as reported by The Telegraph.
The comment by the Spanish presenter quickly went viral and invited a surge of criticism from social media users.
The Miami-based Univsion network, quickly reacting to the controversy, announced that the man was suspended immediately following the comment.
"Rodner Figueroa made comments regarding First Lady Michelle Obama that were completely reprehensible and in no way reflect Univision's values or views," the network said in a statement.
"As a result, Mr Figueroa was immediately terminated."
Figueroa, on his part, begged for 'forgiveness' in an open letter to Michelle Obama posted on the 'Latin World Entertainment' website. Writing in Spanish, he explained that his comments were directed towards the make-up artist who wanted to copy First Lady's looks and that his words were, in no way, directed towards Michelle Obama.
"I feel mortified, and I ask for your forgiveness, because there is no excuse for a professional like myself to make a comment like that which can be interpreted as offensive and racist in these volatile times that our country is experiencing," he wrote.