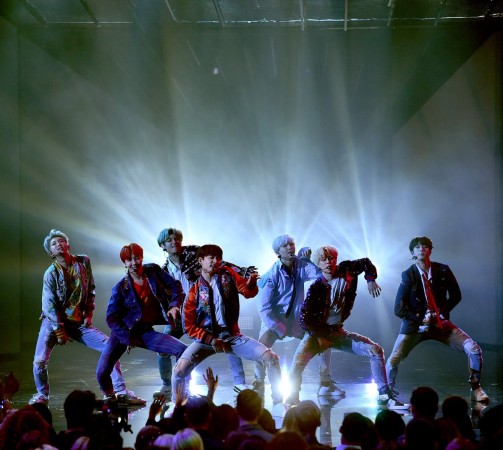 BTS, the seven-member South Korean boy band, is attending the American Music Awards (AMAs) for the first time this year.
The young Korean heartthrobs have already captured all the attention with their red carpet looks. Now, they have received lot more praises after their live onstage performance at the annual event. A section of social media users is desperate to know all about them.
There is no doubt that the K-Pop idols have a huge fan base across the globe. They are loved by a large number of music lovers. But there are few people, who are still getting to know about the K-Pop sensation.
Also read The American Music Awards 2017: Here's all you need to know
Twitter is already flooded with queries about the BTS members – Jungkook, V, Jin, Jimin, Suga, J-Hope and RM.
Check out some of the tweets below:
Meanwhile, the BTS leader RM, who was formerly known by his stage name Rap Monster, spilled some details about their love life at the AMAs 2017.
"We've got [our] ARMY. We've got thousands of girlfriends here in this arena. No need to worry. When we don't have a boyfriend or girlfriend, we always say, 'Oh, I'm so lonely. I want a date,' or something like that. But I think the biggest love we're all searching for is the love for one's self," RM said while interacting with the representative of ET Online.
In a similar vein, J-Hope said, "For me, true love is really something that comes within myself, and I think that's what really gets transferred to the fans."
BTS members have already set the stage on fire with their performance at AMAs. In case you missed the live broadcast of the star-studded award night, watch it online here: