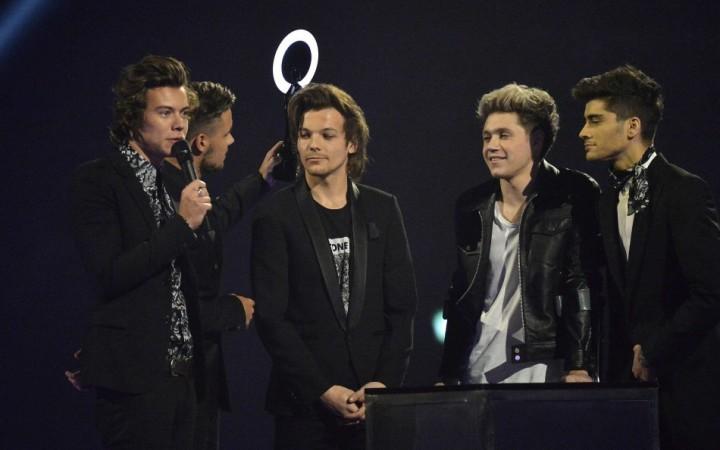 Some of the most popular names in the music industry, including Taylor Swift, One Direction, and Lorde, will perform live at the 2014 American Music Awards, which will air live on 23 November on ABC at 8 p.m. EST. The show can be live streamed with the free Watch ABC app or by signing in to abc.com.
The event will be hosted by Pitbull from the Nokia Theater in Los Angeles, and according to AMA's executive producer Larry Klein, it will be a night to remember.
"Trust me. Don't come into the show at 8:10 p.m. Don't do that. You better start at 8 p.m., 'cause I ain't holdin' nothin' back. ... It's gonna open up with a huge 'wow,'" Klein told ABC News. "And it's gonna go for three hours and end with a big 'wow.'"
On what to expect from the three-hour show, Klein said that the night will have musicians from different genres rocking the stage. "The show represents all the different genres of music, so you got rap and hip-hop and country and R&B and pop and rock," he said. "And what you have to do is try to make all those things blend together into one, three-hour, cohesive show. That's a challenge."
"I think what we're doing is just representing what pop culture is in today's world. Listen to any radio station -- I don't care what the station is -- the songs you hear on those radio stations you'll be seeing Sunday night with the artists performing them," Klein promised.
The night will feature performances by 5 Seconds of Summer, Iggy Azalea, Mary J. Blige, Garth Brooks, Charli XCX, Fergie, Selena Gomez, Ariana Grande, Skylar Grey, Imagine Dragons, Jessie J, Wyclef Jean, Lorde, MAGIC!, Nicki Minaj and Sam Smith.
List of Winners:
Favorite Pop Rock Band, Duo, or Group: One Direction
Favorite Rap/Hip Hop Album: Iggy Azalea, The New Classic
Favorite Pop Rock Male: Sam Smith
Favorite Country Male: Luke Bryan
Favorite Pop/Rock Album: One Direction, Midnight Memories
Favorite Pop/Rock Female: Katy Perry
Favorite Alternative Artist: Imagine Dragons
Favorite New Artist: Five Seconds of Summer
Favorite Rap/Hip Hop Artist: Iggy Azalea
Favorite Country Album: Bradley Gilbert, Just As I Am
Artist of the Year: One Direction
Dick Clark Award For Excellence: Taylor Swift