Indian music lovers can look forward to American rock band Korn this September. The band has officially confirmed that they will be performing in three Indian cities this year.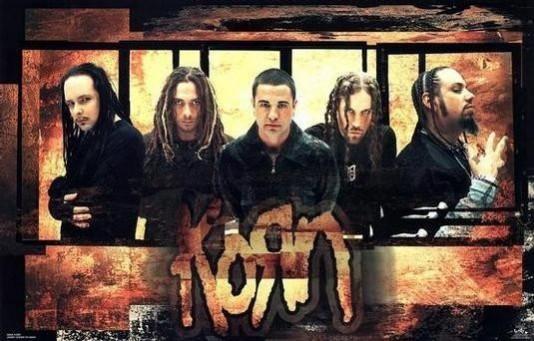 The alternative metal band "Korn" will perform in Gurgaon on Sept 5, Mumbai on Sept 7 and in Bangalore on Sept 9. The venues are yet to be announced.
The Senior Vice President of Mooz Entertainment, which is promoting the tour, confirmed details about the India concert to Rolling Stone magazine.
"Starting up with Korn, we hope to be bringing some very edgy international acts through, for the very aware Indian audiences," Karamjeet Singh said. "Music lovers can look forward to a world quality concert experience, starting with Korn this September."
The California-based band is coming for their first ever tour in India. Vocalist and frontman Jonathan Davis, James 'Munky' Shaffer, Reginald 'Fieldy' Arvizu, and Ray Luzier are extremely ecstatic about the concert.
"Korn's never been there and I've never been to India with any of my past bands, so I'm very much looking forward to visiting your country. I hear great things, so…" the drummer Ray Luzier told Rolling Stone India in an interview.
"We are so excited to be heading to India for the first time. It's an incredible country with such a rich history, and we just can't wait to perform there for the first time ever as Korn," lead vocalist Jonathan Davis told the magazine.
The band has announced the details of the concert on their official Facebook page. However, no information has emerged about the ticket details and availability.
"We see so many fans on Facebook from India, and I've personally heard how crazy Indian fans are. All I can say is that come September, IT'S ON!" Davis said.
The two-time Grammy winner, Korn, released its 10th studio album "The Path of Totality" in December last and is popularly known for its songs like "Thoughtless", "Blind", "Freak on a Leash" and several others.
In 2011, heavy metal band "Metallica" and English band "The Prodigy" performed in India. If the grapevine is to be believed, rumours are abuzz that British alternative rock band "Coldplay" will come to India this year.