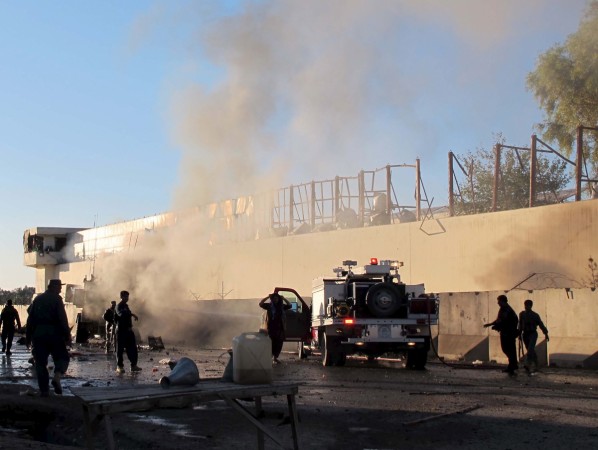 A journalist with Washington-based National Public Radio (NPR) and an Afghan translator were killed in Helmand province on Sunday when Taliban insurgents attacked the Afghanistan Army's vehicle, in which the two were travelling.
The Taliban attacked the Afghan Army's Humvee around 2:30 p.m. local time when NPR's David Gilkey and Afghan translator Zabihullah Tamanna were travelling with the soldiers from Helmand Province's capital Lashkar Gah to Marjah, Reuters quoted Afghan Army's spokesperson Shakil Ahmad Tasal as saying.
The driver of the vehicle, a soldier, was also killed in the attack. However, two other NPR journalists — Tom Bowman and Monika Evstatieva — who were in the vehicle survived the attack. The journalists were travelling along with the Army for an assignment when the attack took place.
Tamanna, 38, was a photographer, journalist and a translator in Afghanistan, BBC reported.
"David has been covering war and conflict in Iraq and Afghanistan since 9/11. He was devoted to helping the public see these wars and the people caught up in them. He died pursuing that commitment," BBC quoted Michael Oreskes, NPR's Senior Vice President of News and Editorial Director, as saying.
"As a man and as a photojournalist, David brought out the humanity of all those around him. He let us see the world and each other through his eyes," he said.
Gilkey, 50, was a photojournalist. This is for the first time a U.S. journalist was killed during the war in Afghanistan.
The Taliban militants have frequently targeted the Afghanistan government forces in Helmand Province.