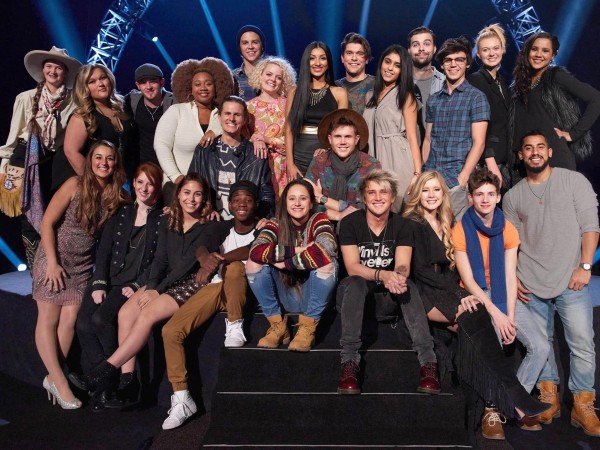 "American Idol XV" has perhaps garnered much attention because it is the final season. People behind the popular television reality show have announced they are going to discontinue the show after this season.
The premiere of the farewell season began on Jan. 6, 2016, with Ryan Seacrest returning as host, and Jennifer Lopez, Keith Urban and Harry Connick Jr as judges.
Contestants who made the cut in the auditions progressed to Hollywood Week where they competed in a few rounds, including group and solo performances. A total of 24 contestants were shortlisted for the semi-finals after gruesome rounds of competition.
The top 24 finalists were then split into two groups of 12 contestants each. Pre-taped performances and results of the groups will be aired in four episodes running for two weeks. A total of 10 contestants will be eliminated after the semi-final performance, leaving the two groups with only seven contestants each.
Here is list of top 24 semi-finalists:
Semi-finals group 1: Stephany Negrete, Mackenzie Bourg, Jeneve Rose Mitchell, Jenna Renae, James VIII, Sonika Vaid, Gianna Isabella, Emily Brooke, Avalon Young, Jordan Sasser, Thomas Stringfellow, La'Porsha Renae
Semi-finals group 2: Jenn Blosil, Amelia Eisenhauer, Trent Harmon, Lee Jean, C.J. Johnson, Adam Lasher, Tristan McIntosh, Dalton Rapattoni, Olivia Rox, Manny Torres, Kory Wheeler, Kory Wheeler
The top 24 will sing two songs each — a duet and a solo — in the semi-finals, based on which the judges will decide who goes to the next round and who goes home. The semi-finals will conclude next week with the premiere of the group 2 performances on Wednesday and the results episode on Thursday.