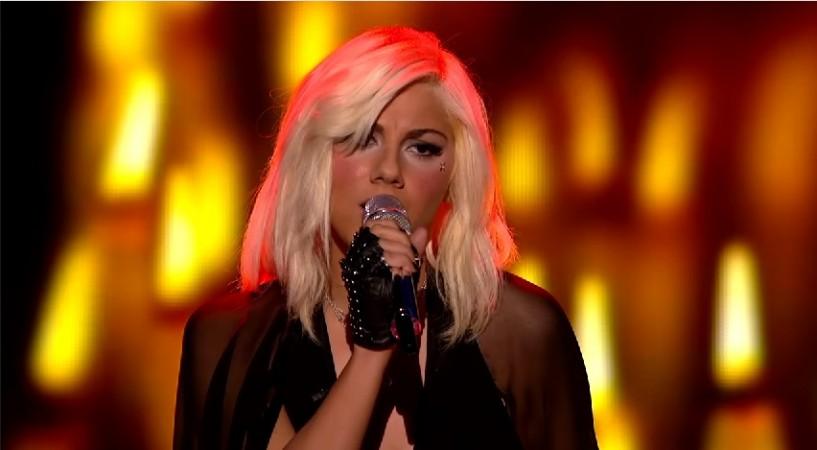 "American Idol XIV" 2015 is down to seven contestants and one more will leave the show tonight based on America's vote. Top six finalists will perform two songs each Wednesday and the episode is themed "American Classics."
Qaasim Middleton was eliminated last week after the audience saved Rayvon Owens for two consecutive times. Host Ryan Seacrest will once again call out top six contestants to perform before judges - Jennifer Lopez, Harry Connick Jr. and Keith Urban on Wednesday.
Song choices of the contestants haven't been officially announced but here are possible songs to be performed by the remaining singers according to TVLine:
Quentin Alexander: Lenny Kravitz's "Are You Gonna Go My Way" and Simon & Garfunkel's "The Sound of Silence"
Clark Beckham: "Moon River" (from Breakfast at Tiffany's) and Stevie Wonder's "Superstition"
Joey Cook: Jefferson Airplane's "Somebody to Love" and "My Funny Valentine" (from Babes in Arms)
Nick Fradiani: Billy Joel's "Only the Good Die Young" and Tom Petty's "American Girl"
Jax: Michael Jackson's "Beat It" and Janis Joplin's "Piece of My Heart"
Tyanna Jones: Creedence Clearwater Revival's "Proud Mary" and Frankie Lymon & the Teenagers' "Why Do Fools Fall In Love"
Rayvon Owen: Willie Nelson's "Always on My Mind" and The Doobie Brothers' "Long Train Runnin'"
"American Idol" Season 14 top six finalists will perform on Wednesday, 15 April and it will be broadcast live on FOX at 8/7c PM.
Last week, Jax sang "Poker Face" by Lady Gaga, Nick Fradiani - "Teenage Dream" by Katy Perry, Quentin Alexander - "Latch" by Sam Smith, Joey Cook - "Wrecking Ball" by Miley Cyrus, Clark Beckham - "Make It Rain" by Ed Sheeran, Tyanna Jones - "Stay" by Rihanna, and Rayvon Owen - "Set Fire To The Rain" by Adele.
Going by their performances last week, it looks like either Rayvon Owen or Nick Fradiani could be sent home. However, anybody can be eliminated, and the fact that Rayvon has been saved consecutively reveals the unpredictable nature of the show.