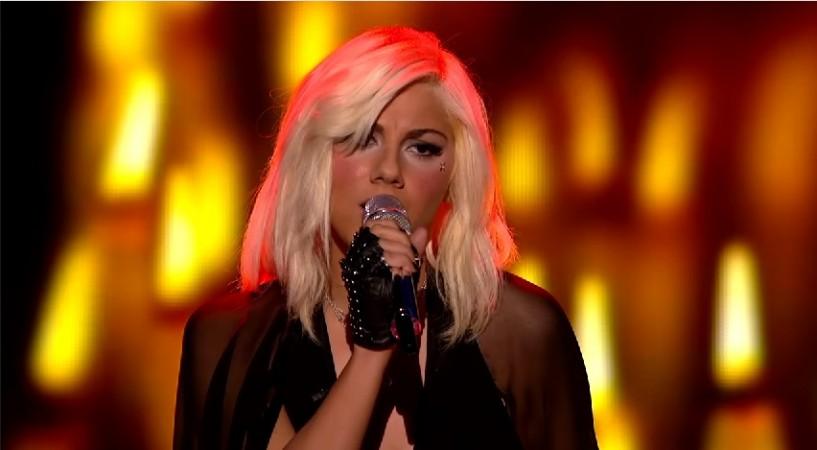 "American Idol XIV" 2015 will be down to just three contestants tonight with one more to be sent home.
So who do you think will be eliminated tonight - Rayvon Owen, Clark Beckham, Jax or Nick Fradiani? Many may say that Rayvon Owen could be shown the doors this time around but he has been saved by fans for six consecutive weeks. So, it's not easy to predict.
Top three finalists will perform three songs each tonight to be picked by the Judges, Scott Borchetta, and Hometown Pick (chosen by the contestant). Organisers of the show haven't revealed the song choices of the remaining singers but MJSBigBlog has leaked some of the songs though not confirmed.
According to the website, Jax will perform "Misery Business" by Paramore – Judges Pick, "My Generation" by The Who – Scott Borchetta's Pick, and "My Immortal" by Evanescence – Hometown Pick. Interestingly, the singer ahs confirmed on her Twitter page that she would dedicate the song "My Immortal" to her late friend named Jeff Szatkowski.
The website went on to claim that Nick Fradiani's song choices are "Back Home" by Andy Grammer – Hometown Pick, "I'll" Be by Edwin McCain, and a Springsteen song, while Rayvon Owen will perform "As" by Stevie Wonder – Hometown Pick.
"American Idol XIV" 2015 top three finalists will perform tonight and it will broadcast live on FOX at 8/7c PM on Wednesday.
Last week, Clark Beckham sang "Living for the City" and "Your Man", Jax performed "Empire State of Mind" and "Human," Nick Fradiani took on the songs "Bright Lights" and "What Hurts the Most," and Rayvon Owen sang "Need You Now" and "Believe." Going by their performances, it looks like Rayvon could land up in the bottom again but anything can happen as it is the American audience who will decide their fate in the competition.