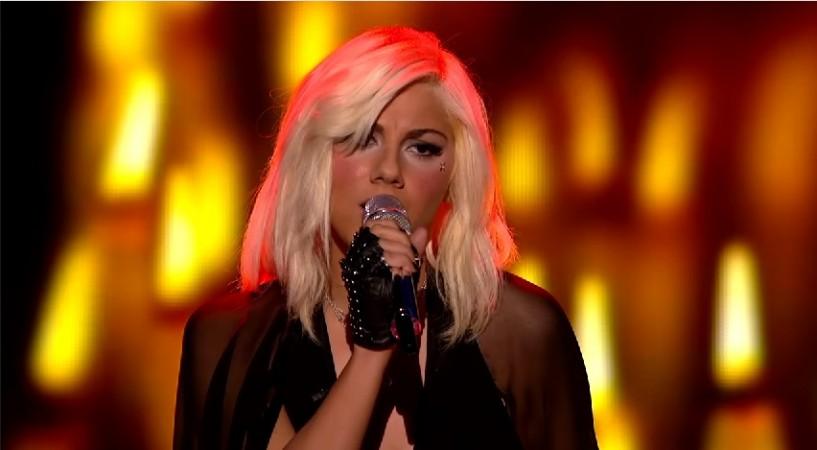 "American Idol XIV" 2015 was down to five contestants last week with the controversial elimination of Quentin Alexander. The remaining top five finalists will be part of the summer tour of AI (American Idol) finalists unlike in the past where top ten contestants were included for the tour.
Last week saw Quentin Alexander and Rayvon Owen being pushed to bottom two. The former sang "Light My Fire" and "Shake It Out", while the latter performed "I'm Not the Only One" and "Go Your Own Way" for Idol Fan Save. Alexander was eliminated while Owen advanced to the next round.
The remaining top five contestants are - Clark Beckham, Joey Cook, Nick Fradiani, Tyanna Jones, Jax, and Rayvon Owen performed two songs each last week and here is the list of songs they performed:
Jax - "Are You Gonna Be My Girl" by Jet and "White Flag" by Dido
Nick Fradiani - "Harder to Breathe" by Maroon 5 and "Maggie May" by Rod Stewart
Clark Beckham - "Yesterday" by the Beatles and "Boyfriend" by Justin Bieber
Tyanna Jones - "Party in the U.S.A." by Miley Cyrus and "Heaven" by Bryan Adams
Rayvon Owen - "I'm Not the Only One" by Sam Smith and "Go Your Own Way" by Fleetwood Mac
Going by their performances last week, it looks like Tyanna Jones and Rayvon Owen could be in danger of being eliminated tonight. Judges - Jennifer Lopez, Harry Connick Jr. and Keith Urban – have nothing to do with the results of the show, as the audience decides the winners through their votes, so anybody can be sent home tonight. There is no more Twitter save from now on and whoever gets least votes will leave the show without being given the chance to perform again.
While one contestant will be eliminated on Wednesday, the remaining top four finalists will take on two songs - one chosen by the Judges' hometowns and the other of their own soul.
Live performance of the top four finalists will be broadcast live on FOX at 8/7c PM, Wednesday, 29 April.