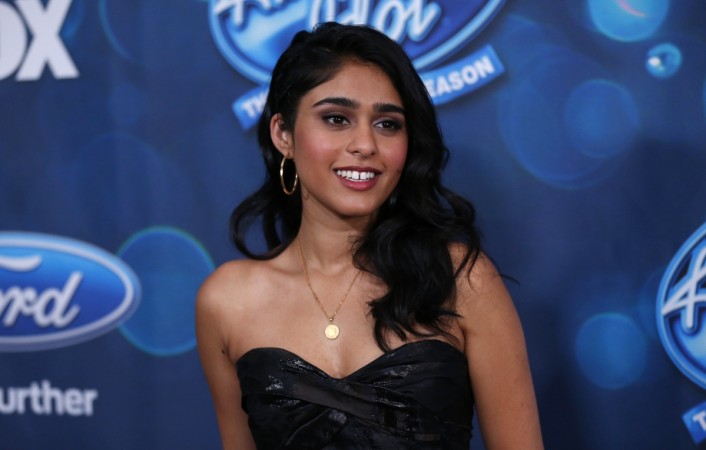 American Idol season 15 is reaching its final stage and Sonika Vaid, the Massachusetts-based singer of Indian origin, is currently right in the middle of it. She recently made it to the top five of the music reality show and is vying for the top spot. Her performances at American Idol won her numerous accolades from the judges as well as fans and catapulted her into the sky of popularity, although the chances of her reaching the numero uno position looks quite slim now. In this article, we take a look at some of the best performances she has given at the show.
"Look At Me"
The way Vaid sang this renowned and difficult-to-sing track by Carrie Underwood was quite commendable. To choose a song like "Look At Me" and sing it at your audition, that too in a near-perfect scale, requires both talent and guts.
"I Surrender"
Celine Dion is one of the most powerful female vocalists of all time. "I Surrender" is one of her most powerful songs. Although Vaid sung this song in a lower note, she did more justice to it with her voice modulations.
"Skyfall"
This was one of the most difficult songs for Vaid as she had to partner with Caleb Johnson, whose style of singing was starkly different from that of hers. But in the end, they both complimented each other's techniques in a very efficient way and rendered justice to the song.
"Bring Me to Life"
"Bring Me to Life" is perhaps the most covered song of Evanescence other than "My Immortal." Although her vocal texture is different from Amy Lee, the vocalist of Evanescence, Vaid did end up giving a power-packed performance.
"Rise Up"
Vaid collaborated with Avalon Young for Andra Day's smash hit "Rise Up." One of the surprises for this track was that Young showcased a side of her that was never seen before: power vocals.