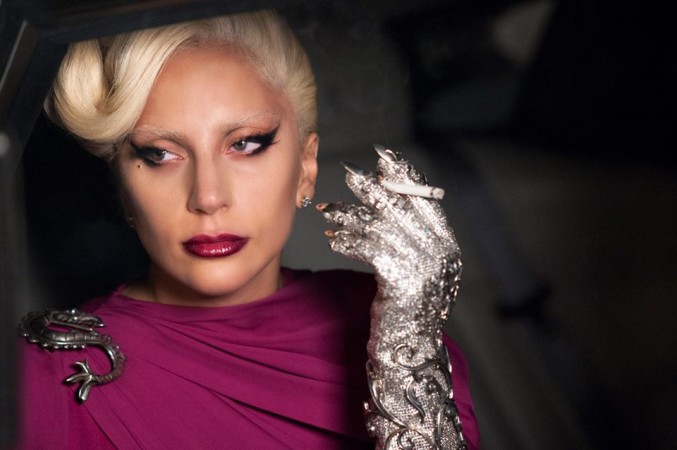 The Internet is flooded with theories on what the theme for Season 6 of "American Horror Story" would be, but according to showrunner Ryan Murphy, they are yet to finalise the storyline.
Murphy revealed Sunday at the PaleyFest panel they were working on two potential themes.
"The interesting thing about this season is we've been working on two ideas at once, which we've never done. So I don't want to say what it maybe is…. Both things that we're writing right now – we haven't declared a winner – will have a different form, so we're excited about that. We'll talk about it soon, but we haven't landed on it yet, [sic]" Murphy told the audience inside the Dolby Theatre in Hollywood, according to TVLine.
It was earlier reported children would play an important role in the upcoming season, giving rise to speculation that the theme for Season 6 would revolve around either a theme park or a boarding school. Interestingly, both the themes being considered have children as integral elements, Murphy said.
"If you look at horror tropes, the innocence of children, that sort of wide-eyed entryway into some world is always very dramatic and satisfying, [sic]" he explained.
As for the actors returning for the next instalment of the series, Murphy said everyone on the panel was welcome to be a part of Season 6. This means cast members such as Finn Wittrock, Cheyenne Jackson, Wes Bentley, Matt Bomer, Angela Bassett, Denis O'Hare, Kathy Bates and Sarah Paulson would be a part of "American Horror Story" Season 6.
Lady Gaga, who made her "American Horror Story" debut as the Countess in Season 5, was not a part of the panel. But she had expressed her intention to be a part of the FX anthology series during an interview with New York City radio station Z100 earlier this month.