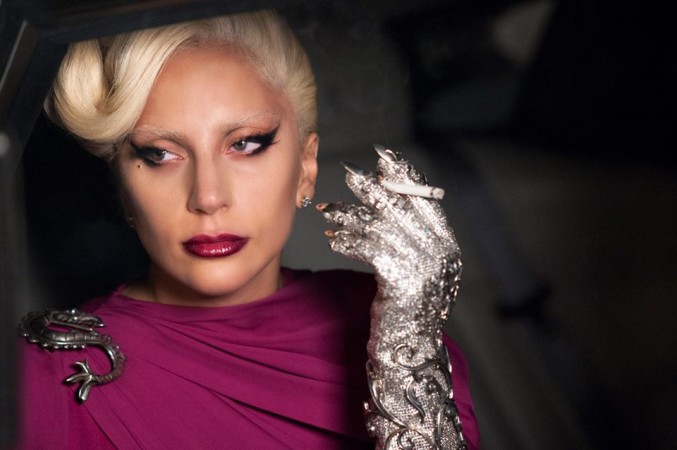 The plot details of "American Horror Story" Season 6 are kept strictly under wraps and there hasn't been an official announcement on who all are set to return for the sixth instalment of the horror anthology series.
But actress Angela Bassett, who played Ramona Royale in "American Horror Story: Hotel", recently revealed that she was indeed a part of the project, and that her character could be an alcoholic.
"I don't have a clue," Bassett told Entertainment Tonight when asked about Season 6. "[But] I think I'm an alcoholic. That's all I know, but I don't know where, why, what made me so."
Other cast members rumoured to be a part of the upcoming season include Lady Gaga, Sarah Paulson and Emma Roberts among others.
Here is what we know so far about "American Horror Story" Season 6.
Air Date: For the past five years, the show has come out with a new season in October and this time too, fans can expect Ryan Murphy to debut Season 6 in the fall.
Plot: Fans of the show have come out with various interesting theories on what Season 6 could be about, thanks to hints dropped by those associated with the show.
FX President John Landgraf revealed at the TCAs in January that Season 6 will be "set in the present although with echoes of the past. It's set in two time periods ... but principally the present."
That same month cinematographer Michael Goi revealed on Twitter that children will play an important role in Season 6. This, and the fact that a boarding school was mentioned repeatedly in Season 5, has sparked speculation that the upcoming season will be "American Horror Story: Academy", reported Bustle.
According to the media outlet, an academy is perfect for a story involving children and it is the ideal plot for a lot of flashbacks.
Another fan theory suggests an amusement park as the ideal location, as this too would be perfect for a children-heavy storyline.