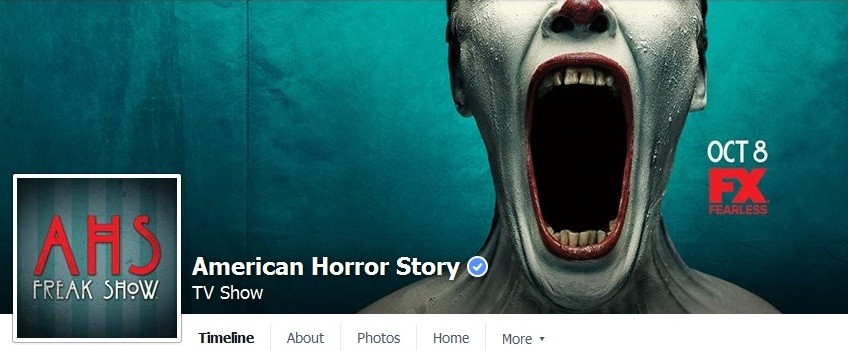 The cast and crew of "American Horror Story" are all set to be back on FX with a brand new season "Freak Show" from 8 October. Season 4 of the horrifying TV series will revolve around a group of circus freaks of 1952 in Jupiter, Florida.
The official synopsis of the upcoming horror series reads, "Freak Show begins its tale in the quiet, sleepy hamlet of Jupiter, Florida. The year is 1952. A troupe of curiosities has just arrived to town, coinciding with the strange emergence of a dark entity that savagely threatens the lives of townsfolk and freaks alike. This is the story of the performers and their desperate journey of survival amidst the dying world of the American carny experience."
Ryan Murphy, co-creator of "American Horror Story: Freak Show" revealed that there is no supernatural power in the upcoming season. "This season, once you die, you're dead. There's no supernatural thing to bring you back like last year," Murphy told The Entertainment Weekly.
However, the new season of the horror series is said to be more terrifying than its previous ones. "I have to say, Freak Show is really scarier...I read the script and I was having nightmares," Emma Roberts told e!online.com.
In the meantime, FX has revealed the titles and synopsis of the first two episodes of "American Horror Story: Freak Show", reports Headlines and Global News.
The premiere show of the upcoming season of the horror series is titled "Monsters Among Us" and it is co-written by Murphy and Brad Falchuk. "One of the only surviving sideshows in the country struggles to stay in business during the dawning era of television. When police make a terrifying discovery at a local farmhouse, the eccentric purveyor of the freak show sees an opportunity that will lead her troupe either to their salvation or ruin," reads the synopsis.
The second episode of the "Freak Show", which is written by Tim Minear, is titled "Massacres and Matinees". According to the synopsis, "A citywide curfew threatens to shut down the Freak Show. A strongman from Ethel's troubled past arrives at camp. Gloria arranges a terrifying play date for Dandy. The Tattler Twins reveal a talent that could knock Elsa from the spotlight."
As per teaser trailers and posters released by FX, several terrifying characters, including the mythological creature Slender Man, lady with two hands on one arm, conjoined twins with one body and two heads, etc., are getting ready to haunt the viewers of the show.
The new teaser trailer of "Freak Show" released by FX features a small girl holding a tall man's hand, which looks similar to the picture of the Slender Man on the internet. Watch the trailer below:
On the other hand, a recently released poster of "Freak Show" highlights a glamorous picture of a lady with two hands on one arm.