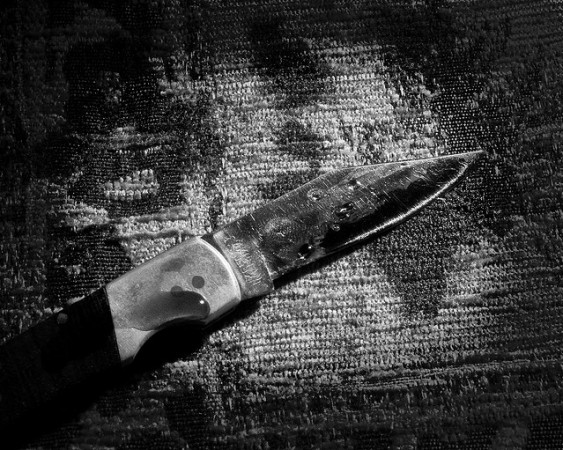 Shane Coffey, from Boston in Massachusetts, admitted to travelling overseas and trying to stab the woman, Farha Dowlut, to death. He was sentenced to life imprisonment during a hearing in Guildford Crown Court in Surrey, England, on Friday.
He pleaded guilty to attempted murder and will have to serve a minimum eight and a half years in jail. He also confessed to wounding Dowlut's brother Mohammad, with the intent to cause grievous bodily harm.
Judge Critchlow said: "You are said to be someone who may remain a danger to any woman that you believe may have wronged you. There is no reliable estimate of the length of time you will remain a danger."
Guilford Crown Court was informed on Friday that had Mohammad not intervened, she wouldn't have survived. Mohammad fought Coffey with a metal bar and "saved her life" on 18 April, this year, Get Surrey reports.
Coffey hid in the garden of Dowlut's home in Epsom and later broke into her house through a window, Daily Mail reports. Coffey attacked Dowlut with a knife when she was fast asleep in her bedroom. She sustained arm and thorax injuries. Her screams woke her brother who in turn attacked the intruder.
Prosecutor Gino Connor said that the tech-savvy defendant had planned out every action and there was no doubt that it was pre-meditated.
"The defendant carefully planned the trip to England to exact revenge for the way he perceived he had been treated," Connor said.
The pair met years ago through a gaming site. But, they had never met each other face-to-face. They used to chat online regularly. However, when Dowlut learnt that Coffey had hacked into her computer and read her chat logs with other people, she stopped interacting with him. They did not speak for two years.
She bought an Apple computer to prevent hacking. Coffey apologised and they started talking again in November 2013.
Coffey acquired her address by telling her that he would come to visit her. The two had also exchanged Christmas gifts.
Dowlut said that their exchanges over various message services, games and Skype were 'a bit flirty' at times.
"There came a time when she realised there were family expectations and she was expected to marry a Muslim. She informed the defendant they should not see each other any more but could still be friends," said Connor.
Infuriated Coffey asked for all the gifts that he had given her back including an Xbox console. She sold it online but couldn't transfer the money to his account as he had given wrong bank information.
Senior investigating officer Temporary Detective Chief Inspector Antony Archibald said that even though this kind of incident could not have been anticipated and is extremely rare, it clearly reminds us of the dangers that the internet poses, Mirror reports.