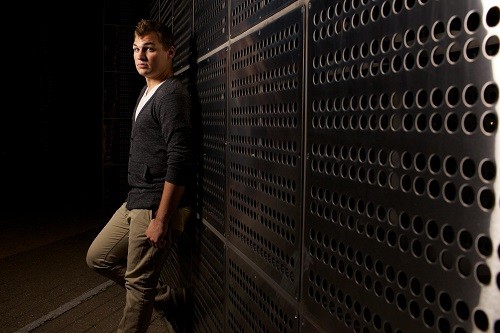 An American baby who received worldwide attention for being injected with HIV tainted blood by his own father, has brought new hope to people living with the deadly disease.
The incident happened in 1992, when Brryan Jackson was just 11-months-old and his father, Brian Stewart, was working as a Phlebotomist (technician who is responsible for collecting blood samples from patients) at a hospital in St. Louis area, Missouri .
Jackson's parents had broken up shortly after his birth. It all began when Stewart denied paying child support, claiming that Jackson was not his son. However, DNA tests confirmed that Stewart was Jackson's father.
The boy's mother, Jennifer Jackson, had taken the infant to hospital for asthma treatment. The father, in a bid to avoid paying child support, reportedly stole some HIV-infected blood stored in the hospital and secretly injected it into the little boy, The Independent, reported.
The boy's health started deteriorating after the hospitalisation. Nobody could figure out the exact cause behind this occurrence until 1996, when the boy turned four years. Tests showed that Jackson had AIDS. Doctors and his mother were confused at the discovery as nobody in the family had the disease. They also eliminated other possibilities of contracting the diseases, including blood transfusions.
The boy's mother recalled an incident during the 1992 hospital stay. Stewart made a visit to the boy's room and asked his mom to get something to eat. The man then injected the boy with HIV blood blood. In 1999, Stewart was found guilty of first-degree assault and was sentenced to life in prison. Now, at the age of 46, he is still behind bars in a Missouri prison, Associated Press reported.
The AIDS diagnosis was the beginning of a series of difficulties. Jackson suffered a hearing loss, was in need of a tube to consume food and survived with the help of powerful drugs.
In 2009, during an interview with Associated Press, 18-year-old Jackson said he has forgiven his father.
"God wants us to forgive people," he said. "Am I going to make myself as low as he is? ... I've got to be the better person."
Jackson, today at 22, is a happy college student and is planning to pursue his dreams - either in a church ministry, politics or medicine, Fox2now reported.