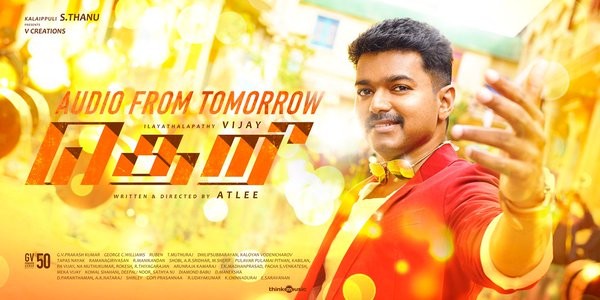 After an online impostor of director Ameer Sultan shocked fans and created confusion among viewers over the business of the Ilayathalapthy Vijay-starrer "Theri," the filmmaker has come forward to give his side of the story on the controversial tweet.
In a press release, Ameer Sultan has cleared that he is not on Twitter, Facebook or any other social networking site. The director says that he is aware of all the issues that "Theri" has gone through during the release and the people who have been spreading negative information about the Tamil movie.
The filmmaker, who has acquired the Madurai distribution rights of "Theri," has said it is a work of some miscreants, who do not like to see the success of "Theri" and the growth of Vijay. The impostor had tweeted, "I have bought #Theri Madurai rights for 7 Cr.. huge drop after the opening day. 50% loss expected ..will protest against Thanu&co soon. [sic]" This had created a controversy as many believed it to be true.
"Theri" was released on April 14, and opened to mixed reviews. The movie registered an earth-shattering opening in Tamil Nadu and in some overseas centres. While the collections saw a dip at the domestic centres in the following days, the movie continued its good run in key overseas centres.
In its first weekend, "Theri" has minted Rs. 85.36 crore worldwide. The movie has earned Rs. 51.42 crore from India alone. It has done wonderful business in the U.S., U.K, France and Australia. "Theri" should hold well at the domestic box office in the coming days to earn more profits.
The film is an emotional revenge drama with lots of action. Vijay plays the role of a cop in the movie, which features Samantha, Amy Jackson, baby Nainika, Mahendran and others in the cast.