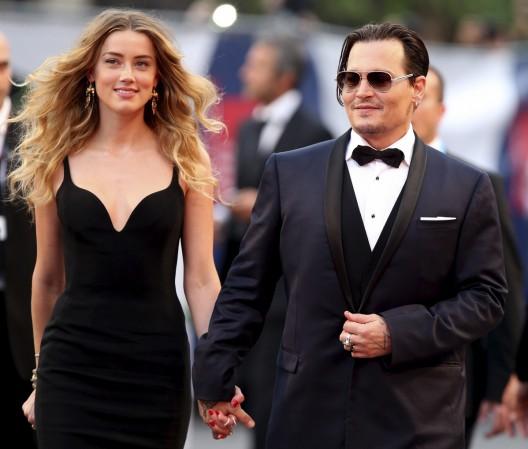 For a public service announcement (PSA), Amber Heard sat in front of the camera to urge viewers to open up about domestic violence and speak out about it. In a bid to work towards the elimination of violence against women, #GirlGaze Project has put together a powerful video with Heard addressing viewers and reinforcing the ideology to speak up.
The video starts with Heard analysing her situation. Questioning herself, she says: "There is so much shame attached to that label: victim. It happens to so many women. When it happens in your home, behind closed doors with someone you love, it's not as straightforward. If a stranger did this, it would be a no-brainer."
The PSA sees an emotional Heard choking up as she recalls her experience with physical abuse. The actress, who was married to the Pirates of the Caribbean actor, filed for divorce against Depp early this year on the basis of physical abuse accusations. The two settled the case in August after she withdrew her allegations and request for a restraining order.
While the video has no mention about Johnny Depp, Heard talks about how she had a support system in place. "Telling someone safe is beginning of choosing yourself. If I hadn't had a few people and friends that I really trust around me, how different my life would be. As a woman having gone through this in the public arena that I did, I have a unique opportunity to remind other women that this doesn't have to be the way it is, you don't have to do it alone, you're not alone and also we can change this," she says in the video.
She urges everyone to take responsibility for how we talk about it. "Speak up, speak up, raise your voice. Your voice is the most powerful thing. And we together, as women standing shoulder to shoulder, cannot and will not suffer in silence," she says.
Watch the video below: