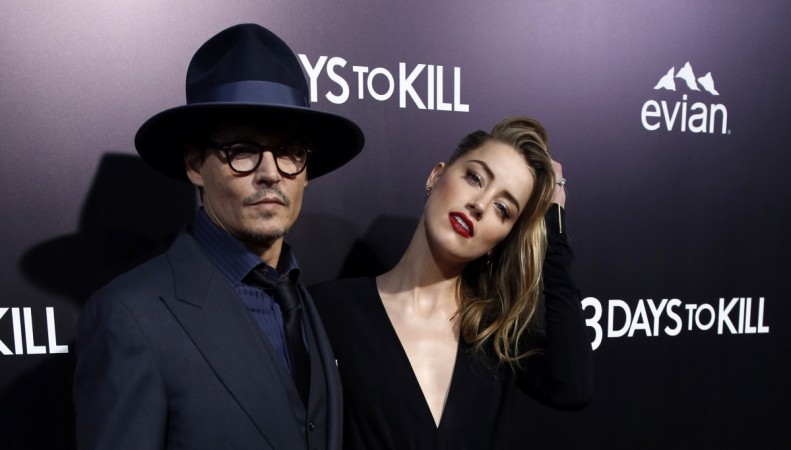 The Amber Heard-Johnny Depp divorce drama took an interesting turn after she accused him of being a physically and emotionally abusive partner. She filed for divorce on Monday, and on Thursday she was granted a temporary restraining order against Depp after she submitted photos of bruises on her face that she said resulted from Depp hitting her.
But it seems like fans aren't willing to accept that Depp has been abusive and many of them took to social media to accuse Heard of being a liar. "Amber is shocked and horrified that she's being painted as a liar. Never in a million years did she think she would be in a situation like this," an insider dished to HollywoodLife. "She's absolutely devastated. Everyone is worried about her, but she's a very strong woman and has a strong support team," the insider added.
In her court filing requesting a restraining order against Depp, Heard said that Depp assaulted her after her 30th birthday party. Apparently, he had also abused her throughout their relationship and the actor has a problem with substance abuse, reported People. In court documents Heard said that her birthday celebration took a drastic turn after her husband turned up inebriated and high. After guests left the duo got into an argument that turned violent.
"Johnny grabbed me by the hair and violently shoved me to the floor. Johnny was also screaming and threatening me, taunting me to stand up," stated Heard, adding that Depp stormed out of their condominium "breaking nearly everything in his path."
"Johnny has a long-held and widely-acknowledged public and private history of drug and alcohol abuse," she said in her filing. "He has a short fuse. He is often paranoid and his temper is extremely scary for me as it has proven many times to be physically dangerous and/or life-threatening to me."