From a small apartment in the heart of Dubai to a hut in the slopes of Nepal, homes come in many shapes and sizes. If you've got a few millions to spare, they could come in monster sizes with state-of-the-art amenities, breathtaking views and be situated right up the alley of some of the richest and most influential people in the world. Here is a look at some of the most extravagant homes in the world.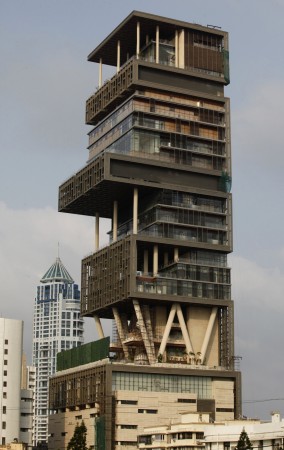 Antilia
"Antilia" in Mumbai is the world's first $1 billion home, with twenty-seven stories. The skyscraper residence of 400,000 square feet is named after the mythical island in the Atlantic. It has 17 floors, six underground levels of parking, three helicopter pads and has to be maintained by around 600 staff members. This luxurious home of Indian billionaire Mukesh Ambani also houses his collection of antique sewing machines (largest such collection on the planet).
The Beverly House
This giant Spanish and Italian style property, with more than 50,000 square feet of living space on a 3.7 acre, was the former home of American newspaper publisher William Randolph Hearst. He had spent the last twenty years of his life at what was known as "The Beverly House" in Los Angeles. It was constructed in the 1920s by architect Gordon Kaufmann for banking executive Milton Getz. Hearst's girlfriend had purchased the property for him in 1946 for $120,000.
In addition to hosting John and Jacqueline Kennedy during their honeymoon, Beverly House also played a character in the classic movies The Godfather and The Bodyguard. The extravagant mansion is now for grabs, this time for $135 million. Check out the images of this magnificent mansion here.
Castle of Dracula
The "Castle of Dracula", better known as the "Bran Castle", is a $135 million estate located in Transylvania, Romania. It is now owned by the descendants of the Romanian royal family and is known for its resident museum. The fortress once served as the residence for royal families. Its most popular occupant was Vlad the Impaler, who is nowadays associated with the infamous count Dracula.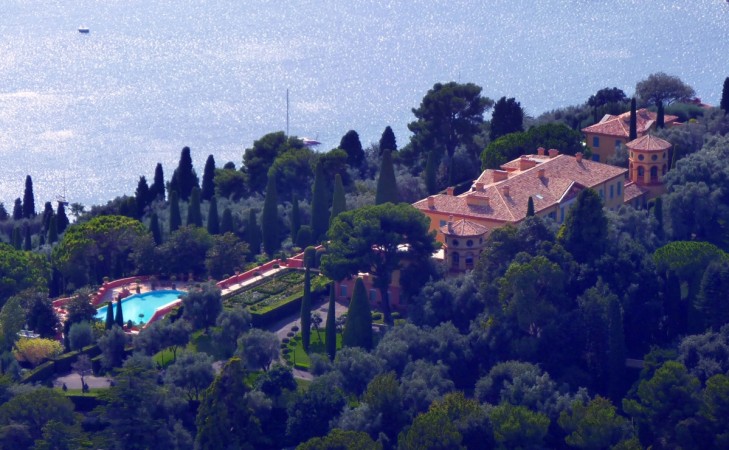 Villa Leopolda
"Villa Leopola" is one among the many waterside homes King Leopold II reportedly built for his mistresses. Russian billionaire Mikhail Prokhorov almost bought the estate in 2008 for 500 million euros ($750 million at the time). But later pulled out of the deal, forfeiting a 36 million euro deposit and another 1 million, in interest to owner Lily Safra, a Brazilian philanthropist.
The compound covers 10 acres with stunning views overlooking the French Riviera and was a military hospital during WWI. It was also one of the locations for the 1948 film The Red Shoes and for Alfred Hitchcock's 1955 film,To Catch a Thief.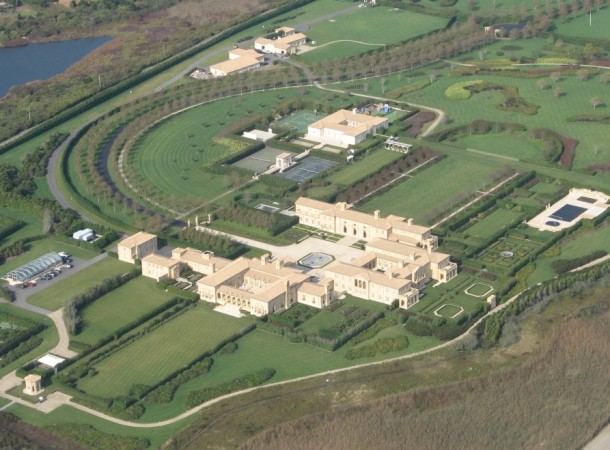 Ira Rennert's Fair Field Estate
Located on 63 prime waterfront acres in Sagaponack, New York, the "Fair Field Estate" of industrial billionaire Ira Rennert began construction in 1998 and was completed in 2003. This house has got everything you would love to experience: marble floors, crystal chandeliers, swags-and-tails silk draperies, fireplaces, oil paintings, tennis court with tennis pavilion, guest houses, a 65-seat synagogue and a tennis pavillion.
Hearst Mansion
"Hearst Mansion" is a luxurious California estate brimming with history. This grandiose $165 million castle also served as the backdrop of the world-famous movie, The Godfather. It was also here that the late president John F. Kennedy spent his honeymoon. Apart from its 29 bedrooms, 3 swimming pools and a movie theatre, what makes this estate really stand out is that it has its own disco. To plan a tour to this spectacular castle, click here.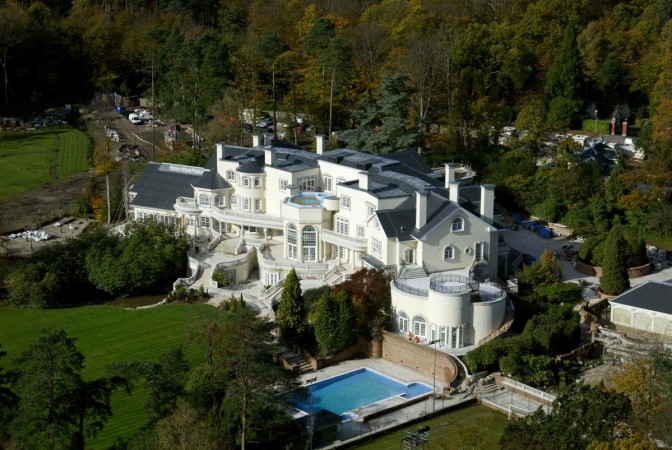 Updown Court
Worth at least $150 million today, the "Updown Court" was purchased by property developer Leslie Allen-Verscoe's company Rhymet Investments in 2002 for £20million - and has since spent at least £30million on renovation work. Standing in 59 acres, it shares the neighborhood with Elton John and the Queen of England and has 103 rooms, five swimming pools, two penthouse aparments and a helipad.