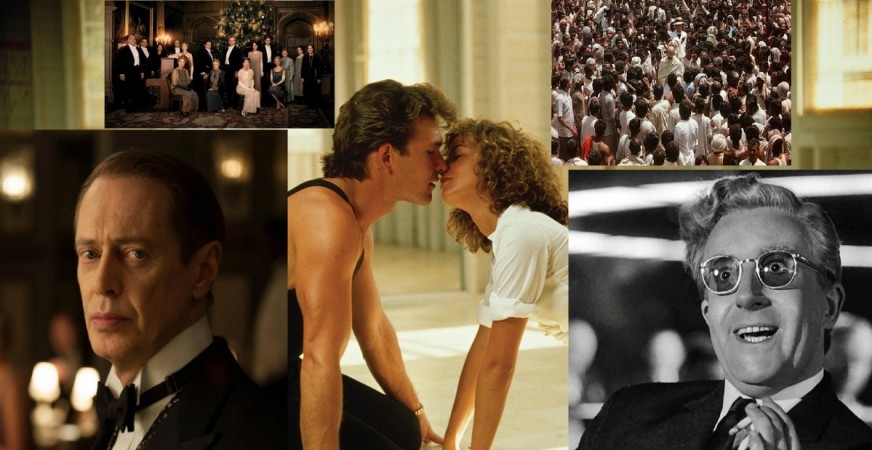 Amazon Prime and Amazon Instant Video have plenty of new movies and TV shows along with a lot of originals on its July 2015 list.
If you are an Amazon Prime subscriber, then it looks like you will be spoilt for choices with an array of comedies, dramas and new shows waiting to be streamed this month.
From the latest season of "Downton Abbey" to Season 2 of the Amazon original series, "Annedroids", and the final season of "Glee", there's something for everyone.
If you are a movie buff, then look forward to the 80s' "Flashdance" and "Dirty Dancing", iconic films like "Dr Strangelove", cult favourites like "Butch Cassidy and the Sundance Kid" and Oscar-nominated films like "Gandhi".
Well, but if you are addicted to HBO originals, then you've got entire seasons of "Boardwalk Empire", "True Blood" and "Entourage" available.
Our Recommendations for July 2015
Dr Strangelove: This 1964 classic featuring Peter Sellers is one of the best black comedies of all times. It follows the story of an insane general, who triggers a path to nuclear holocaust that a group of politicians and generals frantically try to stop.
Dirty Dancing: A perfect summer watch, this one's for all those in love and those who love dancing. Featuring Patrick Swayze and Jennifer Grey, this film is about Frances "Baby" Houseman, who comes to spend the summer in a holiday camp with her family and falls in love with the camp's dance instructor Johnny Castle.
Gandhi: This Oscar-nominated film is an acclaimed biographical drama highlighting major events in the life of Mohandas Gandhi, the beloved Indian leader who went on to launch a non-violent protest against the British rule in India.
Boardwalk Empire: One of the most popular HBO originals, "Boardwalk Empire" is about an Atlantic City politician, who plays both sides of the law, conspiring with gangsters during the Prohibition era.
Downton Abbey: This British romantic drama follows a chronicle of the lives of the Crawley family and its servants in the family's classic Georgian country house. The story is set in the beginning years leading up to World War I.
Complete List of Titles Available for Streaming on Amazon Prime
July 1
Butch Cassidy And The Sundance Kid (1969)
Downton Abbey (Season 5)
Drive Me Crazy (1999)
The Day The Earth Stood Still (2008)
Thumbelina (1994)
Bulworth (1998)
Heidi (2005)
Wayne's World 2 (1993)
48 HRS. (1982)
The Bad News Bears (1976)
The Brady Bunch Movie (1995)
The Butcher's Wife (1991)
Cadillac Radio
Dirty Dancing (1987)
Dragonslayer (1981)
Flashdance (1983)
Friends & Lovers (2005)
Harlem Nights (1989)
Heaven Can Wait (1978)
King Kong (2005)
The Odd Couple (1968)
Star Trek VI: The Undiscovered Country (1991)
Stuart Saves His Family (1995)
UHF (1989)
The Warriors (1979)
July 2
Annedroids (Season 2)
Glory (1989)
Underworld Evolution (2006)
July 3
Gandhi (1982)
Dr. Strangelove or: How I Learned to Stop Worrying and Love the Bomb (1964)
July 5
Extant (Season 2)
July 10
The Expendables 3 (2014)
July 11
Two Men in Town (2015)
July 16
Boardwalk Empire (Season 3)
True Blood (Season 5)
July 18
Glee (Season 6)
July 23
The Newsroom (Season 1 and Season 2)
Jim Norton: Contextually Inadequate (2015)
July 24
Hercules (2014)
July 30
Behind the Candelabra (2013)
Entourage
July 31
The Skeleton Twins (2014)
Complete List of Titles Available For Purchase on Amazon Instant Video
July 3
It Follows (2015)
July 7
The Water Diviner (2014)
July 10
Strangerland (2015)
July 12
The Strain (Season 2)
July 13
Silicon Valley (Season 2)
July 17
Married (Season 2)
July 20
House of Lies (Season 4)
Veep (Season 4)
July 20
Insurgent (2015)
July 23
Home Free