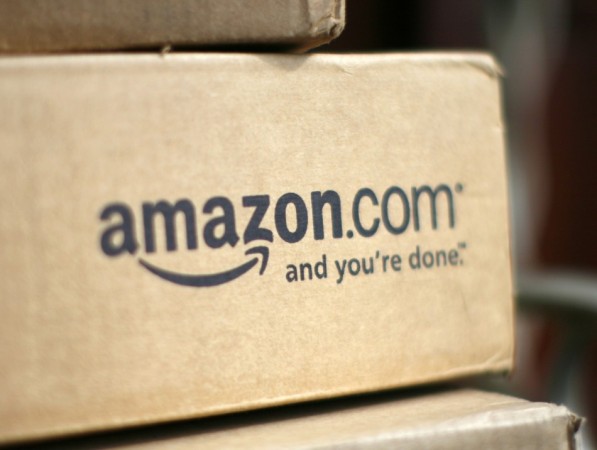 American retail giant, Amazon has announced to host an event later this month for a device launch, which many believe it to be the rumored 3D interface smartphone.
The company has also teased a 51-second clip on the Amazon YouTube channel showing consumers amazed of the device's features. The video is thoughtfully edited not to reveal any specifications but has succeeded to enthuse tech enthusiasts and fans to expect an advanced technology which is never been seen in a device (smartphone).
Join Amazon's founder Jeff Bezos for our launch event. Request an invite http://t.co/jp1NWs7NQS #AmazonEvent pic.twitter.com/vk0UgDPNsY

— Amazon (@amazon) June 4, 2014
Through out the teaser video, we see participants praising the device with clichés like 'that's super awesome', 'that's really cool', 'I've never seen anything like this', 'it's intuitive' but if we closely observe all the comments in the video, two woman give away some hints that the device they are talking will have 3D interface, one lady says 'it moved with me' and another said 'it's very real life, its uncomparable to anything I've seen.'
Amazon 3D Smartphone: What We Know So Far
According to reports, Amazon's upcoming phone will not pack heavy beefed up specifications seen inside the rival flagship phones like Galaxy S5, LG G3 or Sony Xperia Z2, but the phone will be more in the line of 2013 model Moto X, which boasted rich user experience. This time Amazon device will be a leap ahead of the Motorola phone in terms of technology like 3D interface. Users need not have to wear a 3D glass every time they operate the phone.
According to BGR, the phone will have six cameras in total- one a primary 13.0-megapixel camera on the rear side and standard front-camera for video chatting and to expedite company's Mayday customer service feature.
Whereas the remaining four cameras are placed on all four corners of the phone; these modules are special low-power infrared cameras which track user's eye and facial movement and work accordingly with the software to configure/alter position of the onscreen elements, giving direct view of the display to the user, resulting in the 3D effect without any need of 3D glasses.
Other software features include, Touchless control, where in user can use tilt motion to read/browse/scroll on the phone and also boasts of camera technology like optical character recognition (OCR) and others to convert signs to text, for example users can take snap of a sign board/ objects like a 'business card' vie primary camera and the phone's software will turn images to readable notes and add it to the contacts list. It can also perform other functions like converting foreign language to English as well, reported BGR.
In terms of hardware, it is said to sport a 4.7-inch (diagonal) HD display, Qualcomm Snapdragon processor, 2GB RAM and run on the custom Android based OS similar to the one we see in the Amazon's Kindle tablet.
Amazon's program will be hosted by the company boss, Jeff Bezos at Seattle, USA on 18 June. Company has invited everybody (journalists, Amazon customers and developers) to attend the launch event, enthusiastic fans can get the gate pass for the event by registering with their Amazon account user-id here.
Check out the official teaser video of Amazon: