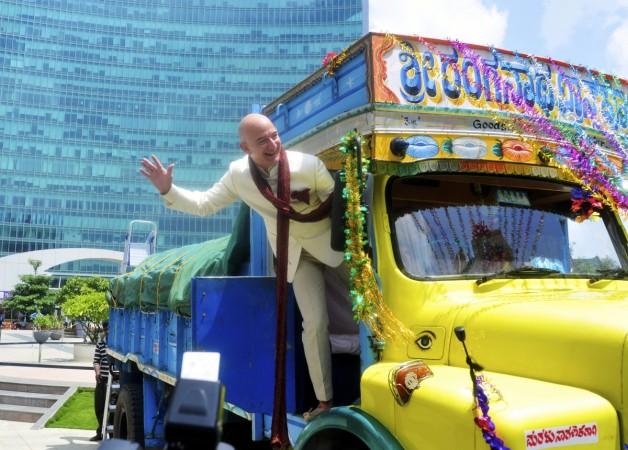 Come Diwali, you will be able to buy packaged food and beverages from the portals of Amazon, which has become the first major e-commerce business to tap this market in India.
Amazon will start this operation in India from mid-October, a little before Diwali, which will be celebrated on 23 October. The e-tailer is said to have already opened bookings for Coca-Cola, and is also looking to rope in breakfast cereal maker Kelloggs and nachos manufacturer Cornitos, as reported by The Economic Times.
This news comes on the heels of Amazon founder Jeff Bezos' India visit.
"Amazon will start with about 100 gourmet products for now and expand to a much wider assortment in a few months," a source told ET.
Amazon's foray into the F&B sector online could mark the beginning of a slew of other e-tailers looking to make the most of the demand, given that the food industry in India is estimated to touch $200 billion (₹12 lakh crore) by next year, according to a report by KPMG.
However, it will still be some time before the online giant introduces fresh produce such as fruits and vegetables on its Indian portal. It's been seven years since Amazon introduced fresh produce on its portal in Seattle in 2007, and later opened it up to other parts of the United States.
It is not just the food and beverages sector that seems to have attracted Amazon. According to reports, it is also looking to enter the cloud services market in India and is evaluating whether to set up a data centre here, according to Press Trust of India.
"We are always evaluating new locations. We have Amazon Web Services. We started it long time ago and it has grown into a very large business, separate from our consumer business... we are building new data centres and are looking where we should put them and evaluating these in India as well," Bezos said at a FICCI event.
This announcement could be a response to Microsoft's recent decision to set up three data centres in India by the end of 2015, to offer commercial cloud services. According to Microsoft, this sector is a $2 trillion opportunity.