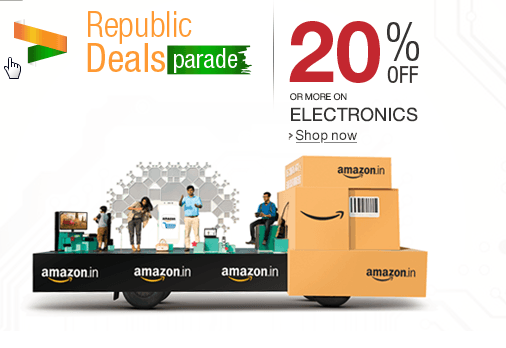 Amazon is giving a great opportunity for its shoppers to make the most of this long weekend. Book lovers can quench their thirst with a wide collection of Kindle eBooks on Amazon India's shopping site by spending less than a quarter of the actual price of the book. The digital copies of the books can be purchased and downloaded immediately for reading.
The eBooks offered on sale cover all major genres like action, biographies, history, literature, fiction, romance, politics and religion. Here are some of the top rated (by readers) eBooks that can be bought at steep discounted price.
Top Rated eBooks Under Rs. 125
God Is a Gamer by Ravi Subramanian: Rs. 25 (92 percent off)
Durbar by Tavleen Singh: Rs. 13 (97 percent off)
Fault Lines by Raghuram G Rajan: Rs. 87.50 (82 percent off)
It Happens for a Reason by Preeti Shenoy: Rs 50 (75 percent off)
Turning Points by A P J Abdul Kalam: Rs. 49.75 (78 percent off)
The Himalayan Face-Off: Chinese Assertion and the Indian Riposte by Shishir Gupta: Rs. 162.50 (75 percent off)
Strictly Personal: Manmohan and Gursharan by Daman Singh: Rs. 174.75 (75 percent off)
Mother Pious Lady by Santosh Desai: Rs. 99.75 (75 percent off)
The Best of Speaking Tree - Inspiration for the Soul by BCCL New Delhi: Rs. 50 (80 percent off)
Founder of the Khalsa: The Life and Times of Guru Gobind Singh by Amardeep S. Dahiya: Rs. 149.75 (70 percent off)
Implosion: India's Tryst with Reality by John Elliott: Rs. 174.75 (65 percent off)
AYODHYA - THE DARK NIGHT by Dhirendra K Jha and Krishna Jha: Rs. 124.75 (75 percent off)
The Forever Song (Blood of Eden - Book 3) by by Julie Kagawa: Rs. 139
First Raj of the Sikhs by Harish Dhillon: Rs. 124.75 (75 percent off)
If you do not find your favorite eBook here, search from the wide collection of Amazon India.
Amazon India is also throwing a limited period offer on its Kindle range with flat Rs. 1,000 off. You can also find more offers on smartphones, tablets, accessories and more during the three-day Republic sale.