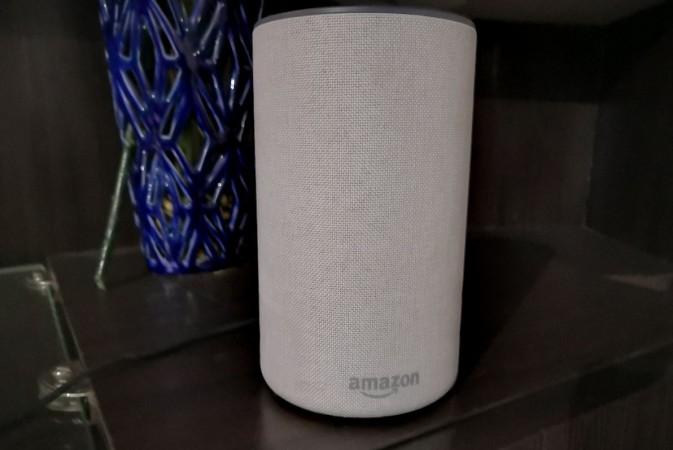 Amazon's Artificial Intelligence (AI) Alexa-powered smart speaker Echo has received rave reviews from critics and consumers since its introduction in 2014 across the world. Following its huge success, rival companies such as Google and Apple forayed into the smart-speaker business in 2016 and 2017, respectively.
Being a pioneer in the niche segment, Amazon, though a bit late, was still the first to enter the Indian market in late 2017, before Google Home and Apple HomePod. I have been using Amazon Echo for a couple of months now, and here are my thoughts on the smart speaker.
Design: Simple, yet beautiful
My review unit is a generic Amazon Echo Grey (Rs 9,999). It has a simple cylindrical exterior body with a ring of multi-color lights — a nice touch — on the top, which comes to life whenever the device is switched on or when we converse with Alexa.
On the exterior, it is covered with a contoured fabric that exudes a natural-like feel when touched by hand. The only problem here is that the light grey models get dirty over time due to the accumulation of dust and unnecessary touching. We recommend prospective consumers to go for a darker shade.
On top, Amazon Echo features the volume up and down, mute and actions button, placed between seven microphones, which will always be active waiting for the trigger phase "Hey Alexa".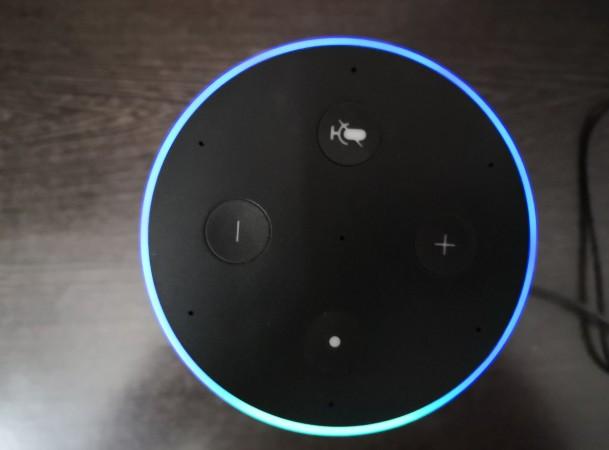 At the bottom edge, Amazon Echo features a power port and auxiliary audio port, in case the user just wants to play music from a smartphone or laptop.
User-experience: Unlimited possibilities
Amazon Echo is really easy to set up. It takes only a few minutes to install the Alexa app on a mobile phone and connect the device to the home Wi-Fi network, and you are good to go.
Though the Indian English accent of Alexa is natural, I am a bit disappointed by the lack of regional language support. Yes, there is a huge population of people that understands English and speaks it in India, but speaking to Alexa in one's mother tongue makes the conversation more intimate and familiar. Hope Amazon brings the regional language support as soon as possible.
As far as user-interface is concerned, it's simply great. Whenever I enter my room and randomly start asking Alexa to tell me the news for the day, ask about the weather or to get scores of the Indian cricket match, I just can't help but feel like I am Tony Stark aka Ironman (of Marvel Comics fame) talking to his AI-assistant Jarvis.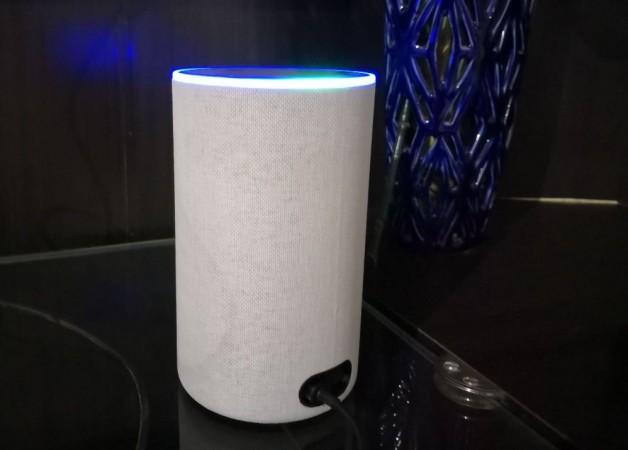 We can also order products, make shopping lists wherein the order details will be seamlessly transferred to the smartphone app to complete the payments transaction, but I personally stay away from doing this particular chore on Amazon Echo, as I am more comfortable directly ordering items on the mobile app. I'd definitely love to try it out when Amazon Echo Show (with display) comes to India.
You can also try controlling other gadgets at home using voice commands via Amazon Echo. In India, you can buy Philips Hue smart LED bulbs or smart connected plugs and add skill to your Amazon Alexa app on your phone. With that setup, you can turn on or off or change the color of the light with voice commands.
Yes, there is very little you can try other than asking questions, play music, controlling less than a handful of electronics products and reading out e-books, but Amazon Echo has immense potential to make your home smart.
Amazon Echo will become more useful and feature-rich over time with the addition of skills on the Alexa app update. Currently, Amazon Echo supports more than 10,000 skills and is expected to have more in coming days.
Audio quality: Good, but not great
As far as the audio quality is concerned, I didn't find any distortion in audio delivery when played in the bedroom or in the bigger living room. Also, in full loud mode, the clarity of the music is good, but not as great as in high-end Bluetooth speakers.
Overall, I don't have complaints about Amazon Echo's sound quality.
My favorite pastime with Amazon Echo:
I love playing songs on Amazon Echo, and truth be told, it will turn you lazy. I never felt listening to music was as simple as and more personal than on Amazon Echo.
I once used to switch on the Bluetooth speaker and connect it the smartphone and play songs, and if I didn't like a particular song, I had to open my phone, go to the music app and press the "Next" button. It is particularly cumbersome when you are working out at home. It wasn't a big deal when I didn't have Amazon Echo, but it has all changed now.
With Amazon Echo, I just have to say "Hey Alexa, next song", and it just moves to next track. Or if I fail to recognize the song, I ask "Hey Alexa, what's the song name", and it gives me the song details like a charm. I never have to move a muscle — other than my mouth — to do all these tasks.
This is the kind of hands-free user-experience that has made me fall in love with Amazon Echo.
Final thoughts on Amazon Echo: Future is now
Overall, Amazon Echo is a fine piece of technology and an addictive smart speaker. Once you get started, it is sure to make you lazy and make you crave for Alexa-like conversations with other consumer electronics.
We saw in CES 2018 some intelligent refrigerators with audio support, capable of telling owners to bring groceries, among other stuff, and they will soon be making their way into homes. But in India, it is going to be a long wait.
Since there is a scarcity of a smart connected device ecosystem in India, consumers may not able to make the best use of Amazon Echo now. But make no mistake: This is the coolest smart gadget you can own right now in India, as Amazon continues to add more skills. The smart speaker experience will only get better with time.
Pros:
Simple and easy to setup
User-friendly interface
Great and loudspeaker for an average living room size
It's fun conversing with Alexa
Future-ready, as more skills can be added whenever they become available
Cons:
Lacks regional language support, but it's not a big issue, as new skill sets can be added with software patches in future.
Amazon Music service must update their content with vernacular movie songs, but this is not a deal-breaker, as the Alexa can fetch them from Saavan Music and play them on Amazon Echo.
For those unaware, the Alexa-powered Echo series comes in three variants — the budget Echo Dot, the generic Echo and the high-end Echo Plus — for Rs 4,999, Rs 9,999 and Rs 14,999, respectively, on Amazon India.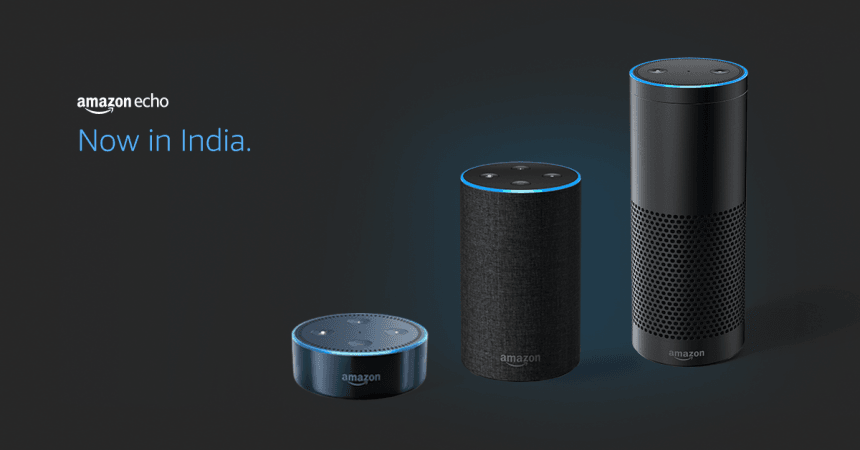 Stay tuned. Follow us @IBTimesIN_Tech on Twitter for the latest news on Amazon products.