If you are looking for a gift for your mom on Mothers' Day, you can perhaps avail this opportunity, especially if your mom is tech savvy. Popular smart home gadget Amazon Echo has got a price cut on Amazon and will run till May 13.
Amazon Echo is a voice-activated smart Bluetooth speaker powered by intelligent personal assistant service Alexa. It can control several smart gadgets using itself as a home automation hub, read audio books, check the weather, set alarm, provide real time information like traffic updates, online shopping, stream podcasts etc, making it one of the coolest smart gadgets currently available in the market.
Also read: This is how you can transform your simple home into a smart home in 2017
The smart Bluetooth speaker is now available for $149.99 against the original price of $179.99 on Amazon website. It is a 17 percent discount or $30 price cut. The deal also comes with free shipping.
Well, many may take the deal as a hint for arrival of the next-generation Amazon Echo code named Knight. It could be a move to help online retailer Amazon reduce inventories before the launch of a new device. Amazon Echo successor, which is expected to have a screen, could arrive in the next few months as it's more than two years since the original device was made available to prime and invited members.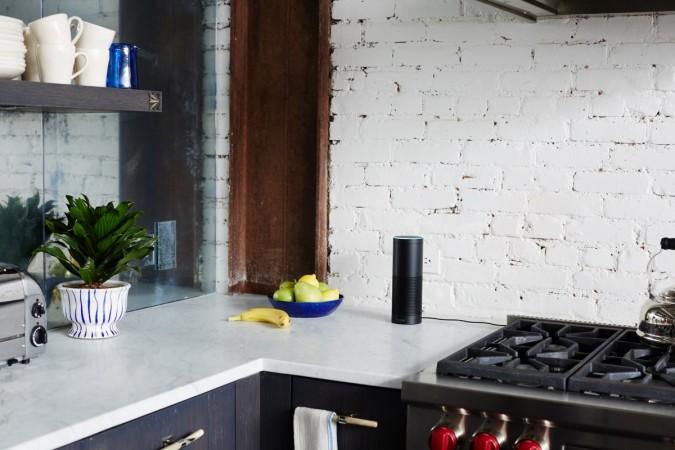 Should you buy Amazon Echo?
Well, it's one smart gadget you will never regret buying. It is much more than just providing cool immersive 360º omni-directional audio from Amazon Music, Spotify, Pandora, iHeartRadio, TuneIn and others by giving voice command from the comfort of your seat. It also does the work of a smart home hub as it can control several gadgets like thermostats, smart light, fans, switches, locks and others.