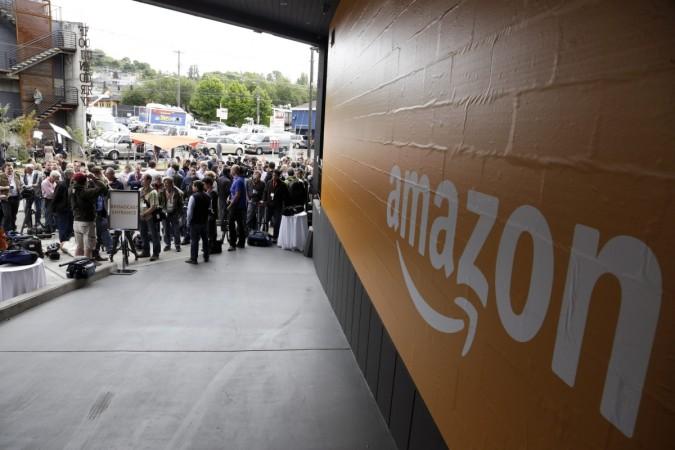 Amazon, the biggest online retailer, is getting into the holiday mood by kicking off the seasonal discounts one week ahead of the traditional Black Friday. Starting Friday, November 21, Amazon's week-long shopping fest brings the biggest and most competitive discounts on a wide range of products ranging from electronics to toys and books and music to jewellery.
Amazon has planned out its week-long sale with thousands of deals going on the site for a limited time. In an official press release, the company revealed that it will expand the popular "Lightning Deals" by adding new deals as often as every ten minutes during the eight-day sale. In addition to that, the e-commerce giant has promised to serve three special "Deals of the Day" starting Thanksgiving midnight along with three additional one-day sales on Black Friday.
Amazon Prime members will have the extra perk of 30 minutes of early access to certain "Lightening Deals."
Amazon posted a long list of deals that it will offer between November 21 and Black Friday. Electronics is one of the most intriguing categories that grab shoppers' attention and Amazon has duly noted the interest. The online retailer has covered everything from LED TVs to smartphones and cameras to gaming consoles in its Black Friday 2014 sale.
Some of the most attractive Black Friday 2014 deals at Amazon include up to 45 percent off on Samsung TVs, slashed prices for LEDs from Toshiba, Vizio and LG, in the television category. Other electronic gadgets include Roku media player for $28, Panasonic Smart 3D Blu-Ray for $35, Beats headphones for $199.99 and interestingly "Xbox One console at the lowest price ever from Amazon, plus over $150 value in digital content."
Other categories on sale include toys, books, movies, music, wine, kitchen appliances, patio, lawn and garden items, arts and crafts, automobile accessories, baby products, fashion wear, jewellery, health and beauty products.
In addition to the products offered on its online store, Amazon is extending the discounts to its Android Appstore where it is giving away hundreds of apps for either free or discounted between 50 percent and 90 percent. On the Thanksgiving Day, Amazon will offer a bundle version of its "Free App of the Day" featuring $115 worth of apps and games for a limited time.