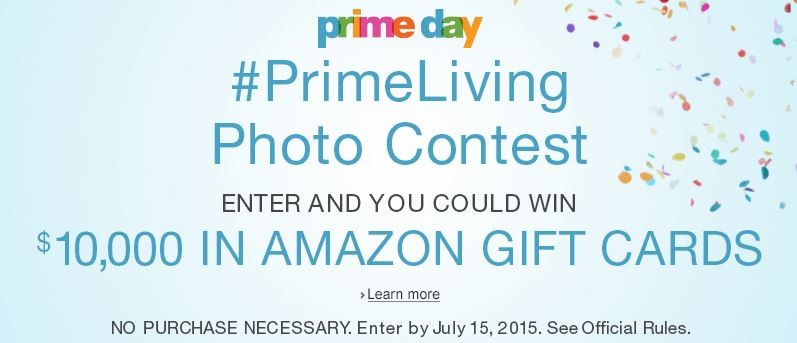 To celebrate completion of 20 years in business, e-commerce firm Amazon has planned a 'Prime Day' shopping offer for its select customers.
"Next week, Amazon turns 20 and on the eve of its birthday, the company introduces Prime Day, a global shopping event, offering more deals than Black Friday," says the Amazon press release.
The one-day exclusive offer will be on 15 July for its prime subscribers in the US, the UK, Spain, Japan, Italy, Germany, France, Canada and Austria.
The company has announced that Prime Day 2015 will offer deals across categories, including electronics, toys, movies, clothing, patio, lawn and garden, sports and outdoor items.
"Members will enjoy deals on items perfect for summer adventures, their to-do list, family road trips, back to school supplies, and everyday essentials. Prime members can shop on any device, including smartphones and tablets and find deals anytime, anywhere," added the company.
As a part of the pre-celebration activity, Amazon has initiated #PrimeLiving Photo contest, urging global subscribers to tell how much they love Prime service. Lucky contestants stand a chance to win a $10,000 (around €9,068/₹63,4150) Amazon gift card in each Prime-eligible country. [More details HERE]
Will Amazon Prime Day 2015 Sale be Available in India?
Sadly no. Amazon's mega shopping will not be taking place in India, as the full fledged prime service is yet to be launched here owing to distribution problems that are yet to be sorted out.
Also, the company is evaluating options to overcome slow Internet connections in India, which might affect Amazon Prime's music (& video) streaming service and then initiate talks with domestic partners for support.
The good news is that Amazon Prime service might take-off later this year, according to The Economic Times.
Benefits of Amazon Prime:
Amazon Prime subscribers not only get almost unlimited entertainment content (music, videos, movies and TV series), but also get huge discounts on e-books with Kindle tablet. Other privileges include unlimited free two-day shipping on more than 20 million items across categories, unlimited free same-day delivery on more than a million items in 14 metro areas for a yearly $99 (around ₹6,280) fee. Amazon gives one-month free trial offer [More information, HERE].
Check Out the official Amazon Prime Day video here: