Before the deadly attack on Amarnath yatra pilgrims, the Lashkar-e-Taiba had reportedly activated its over-ground workers (OGWs) to look for easy targets for its terrorists.
Their search for a target ended with a bus full of Amarnath yatra pilgrims. At least seven pilgrims were killed and more than 15 were injured after terrorists attacked a bus in the Batengoo area of Jammu and Kashmir's Anantnag district on Monday.
Inspector General of Police (Kashmir Range), Muneer Khan, on Tuesday said that the attack on the pilgrims were carried out by LeT, and masterminded by Pakistan terrorist Ismail, who has been active in Kashmir for the last four years.
Ismail was reportedly part of a group which came on two motorbikes and attacked the bus twice, carrying pilgrims mostly from Gujarat and Maharashtra who were returning after visiting the cave shrine of Lord Shiva.
"They fired more than 150 rounds before escaping through a maze of lanes and bylanes," said an officer.
"The OGWs had been tailing this group from Gujarat comprising mostly women for the last two days and tipped off the terrorists to attack the group when there was no security around," top government sources told Mail Today.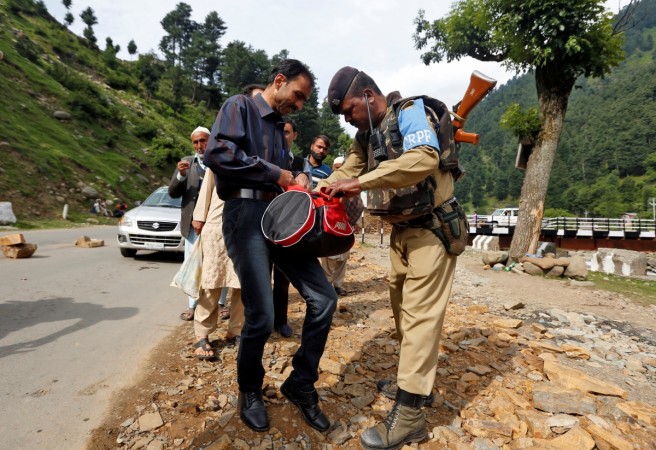 A massive manhunt has been launched in Jammu and Kashmir to catch Ismail and his terror group members. Reports state that security forces in the region raided several houses in Batangoo and detained at least five persons for questioning on Monday night.
Ismail, who is in his 20s, is considered to be the deputy of LeT's Kashmir chief Abu Dujana. Reports state that he is effectively heading the Pakistan-based terror outfit as Dujana, also a Pakistani national, has been sidelined due to the differences within the group.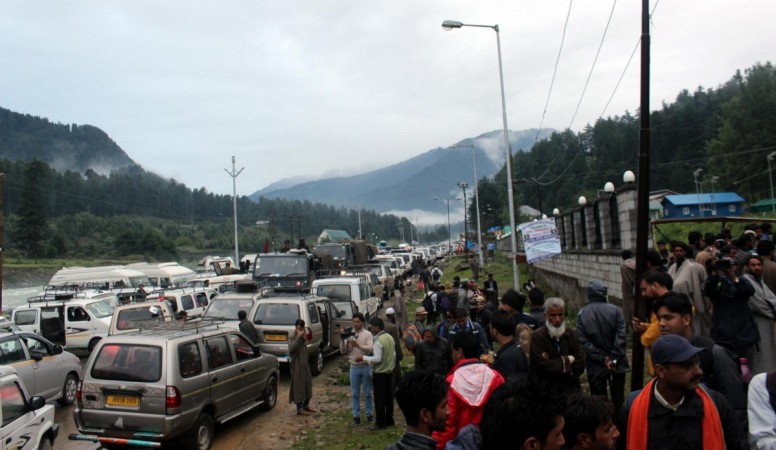 Ismail, who is a category A terrorist, has a bounty of Rs 10 lakh on him and is particularly active around the areas of Pampore and Anantnag.
Amarnath is one of the holiest shrines for Hindus, and is located at an altitude of 12,756 feet and surrounded by snowy mountain peaks. The annual pilgrimage to the shrine began on June 29 this year, and is set to end on August 7.