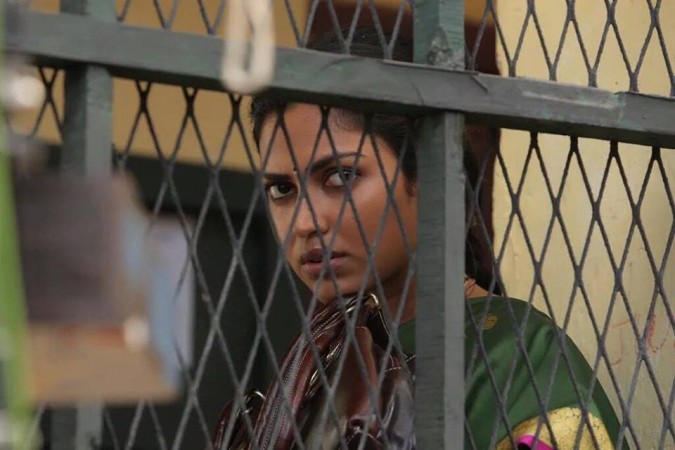 Amala Paul is getting ready to kick-start her second innings in Kollywood with a bang after she decided to end her marriage with AL Vijay. But she is now reportedly facing a tough time in terms of offers, as filmmakers are hesitant to sign her for their films.
According to a report on the Times of India, there is an unofficial ban on her in Kollywood. It is said that AL Vijay's father Alagappan, who is an actor and producer, is an influential person in Tamil films and shares a good rapport with many producers and directors.
The report claims that Alagappan is using his influence to unofficially ban Amala Paul from Kollywood. As a result, offers are not coming her way and she has only signed one film ("Vada Chennai") in Tamil so far.
However, Amala Paul is said to be getting offers from other industries. She is already working in Kiccha Sudeep's forthcoming Kannada film "Hebbuli."
Amala Paul married AL Vijay in June 2014. The couple fell in love during the making of their film "Deiva Thirumagal." Their relationship was approved by both the families although they belong to different religions. Unfortunately, the couple decided to end their relationship owing to irreconcilable differences and filed for divorce earlier this month.
"Amala has just filed for the divorce in Chennai and they are expected to make an official statement soon. Amala's family as well as Vijay were also present at the court," a source told International Business Times India recently.
In an interview with a TV channel, AL Alagappan said that Amala Paul's ambition to continue acting in films was the main reason behind the couple's split. Later, the director told the media that his father was pained by their separation and denied that their family tried to restrict her from acting in films.