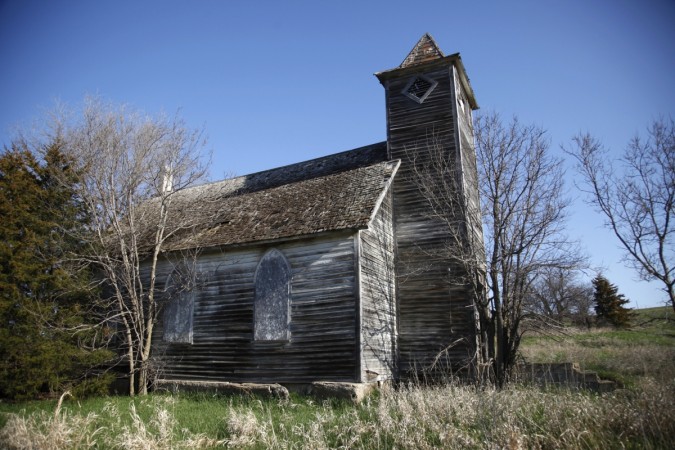 British singer, songwriter and actress Paloma Faith once said: "It's amazing living alone. I'm very lucky. It's like a refuge." While a lot of us would agree and speak about how we love living by ourselves and having our own space, how would it be to have an entire town to yourself? Sounds weird right? Well, there is a place like that in the world.
Monowi, a village in Nebraska, United States, is the only incorporated municipality in the nation and has a population of just one. Yes, you heard it right! The only resident here is 84-year-old Elsie Eiler and she also is the tiny town's caretaker, mayor, bartender, and librarian, reported the BBC. And by tiny we mean an area of 0.54 square kilometre.
Speaking of living in Monowi, Eiler explained that she earlier lived with her husband Rudy and the population of the town was two during the 2000 census. However, she is the sole resident since 2004, after the passing of her husband.
As the mayor of the tiny town, the 84-year-old is authorised to approve liquor license and also collect taxes. Strangely the license can be approved only to herself and the taxes too can be collected from Eiler herself.
"I don't worry about elections because there's not much competition," she joked with the BBC. "I get kidded about it some, but I tell them 'sorry but you're not in the city limits, you can't come in and vote.'"
Asked if it was weird being the sole resident of the Monowi, she explained that she is very fond of the town and has never really wanted to live anywhere else. She explained that everyone has either died or move to other places, but she intends to stay here. "I am perfectly happy right where I am now," she explained.
Speaking of how she spends her time in the town, she explains that she runs the Monowi Tavern, a bar, at about 9 am and the place is a regular haunt for trucks, salesmen and other customers who not only come for coffee but just to visit as well.
"It's just sort of a meeting place, a hub, and I think everybody feels welcome to come."
She also explained how she never feels lonely as someone or the other always checks on her. People who visit often look after her and also run errands for her, Eiler added.
About Monowi
The town Monowi reportedly derives its name from a Native American language and it means "flower." However, the language has not been identified.
A post office was established in the town in 1902, but was shuttered in 1967.
In the 1930s, the town had a population of about 150. However, most of its residents are said to have moved away to other towns.
Monowi has four street lights.