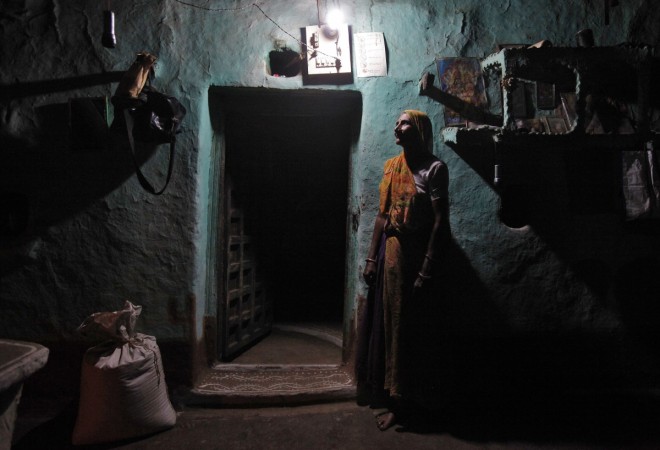 As many as 258 villages were provided electricity in the last week under the Deen Dayal Upadhyay Gram Jyoti Yojna (DDUGJY), a Ministry of Power statement said Monday. However, the process of electrification is yet to begin in 57 percent of the villages under the scheme, the implementation deadline for which is May 1, 2018.
In the week dated Feb. 15 to 20, 120 villages in Odisha, 64 in Jharkhand, 41 in Assam, 19 in Madhya Pradesh, eight in Rajasthan, and six in Chhattisgarh were provided electricity. The scheme ensures 24x7 supply of power to agricultural and non-agricultural consumers.
The scheme, which was approved in December 2014 and launched in July 2015, brought the Rajiv Gandhi Grameen Vidyutikaran Yojana (RGGVY) under its ambit. According to official data, 5,537 villages have been electrified since the launch of the scheme, whereas 12,915 villages are yet to be fully electrified. The work of electrification is yet to begin in 82 percent of these 12,915 villages.
On August 15, 2015, Prime Minister Narendra Modi had said the electrification process would be completed in the next 1,000 days. Hence, the government has expedited the process by going into "mission mode", a Ministry of Power statement has said.
An outlay of Rs 76,000 crore, of which the Central government will provide Rs 63,000 crore, has been planned for implementation of the project, according to a July 2015 statement from the Ministry of Power. An earlier statement had pegged the outlay as Rs 43,033 crore, of which Rs 33,453 crore was to be provided by the Centre.
Under DDUGJY, electricity is promised to households and villages as a whole, which the government believes will lead to an increase in agricultural yield. Businesses of small and household enterprises are also expected to grow, and improvement in health, education, banking (ATM) services is also expected. Other essential services like telecommunication, schools, hospitals, police stations are also expected to benefit from this move.
[1 lakh = 100,000 | 1 crore = 10 million | 100 crore = 1 billion]