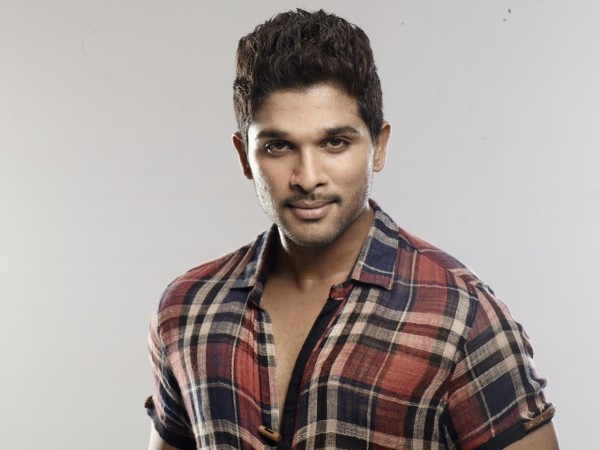 A video, showing Allu Arjun skipping the drunk and drive test and leaving a police check-point after arguing with the cops, went viral on the net since Monday evening.
The actor was criticised for not taking the drunk and drive test. Some of them questioned the actor whether this was the change he was promulgating in his short film "I am That Change," which was released on Independence Day and received fantastic response.
However, Allu Arjun denied the news and stated that he was let go by the police after taking the breathalyzer test.
"Regarding the police stopping my car video, this is what happened that night," the actor clarified about the incident on his official Facebook page. "The police did ask me to blow into the breathalyzer but I said I was a little uncomfortable with all the cameras at me. Once they were taken away, I did take the test and was let go by the police."
And I don't think Hyderabad police will leave anyone, caught drunk driving without proper action. The video is being circulated without this part. So stop this negative propaganda.
Even if I have a few drinks I always walk back or ask someone to drop me off or take a taxi or an auto. It's very disrespectful to see one of the media groups to leak the video and be edited in such a wrong pattern," he posted.
On the professional front, Allu Arjun has completed his portions for the upcoming historic drama, "Rudhramadevi," which has Anushka Shetty in the lead role. Arjun will be appearing in the role of Gona Ganna Reddy, tribal chieftain of Kakatiya queen Rudhramadevi, reported Times of India.
"Allu Arjun has been shooting since July 4," the director of "Rudhramadevi", Gunasekhar, told TOI. "For over the last month he has shot for some breathtaking action sequences under the guidance of action choreographer Peter Haynes."
"He did not even use a dupe for the high octane action sequences and they have come out very well. His role will be on the lines of Robinhood and it will appeal to the youth and the mass audiences in particular. Allu Arjun's role will be a highlight of this film. With the completion of this shooting schedule the filming of the movie will reach the final stage," he stated.
With his portions being completed, the actor is expected to shift his focus on the next project. He is all set to commence shooting for Trivikram Srinivas's untitled film. Buzz is that action king Arjun ("Kadali") will be playing the baddie in this film. But, there is no official confirmation in this regard.