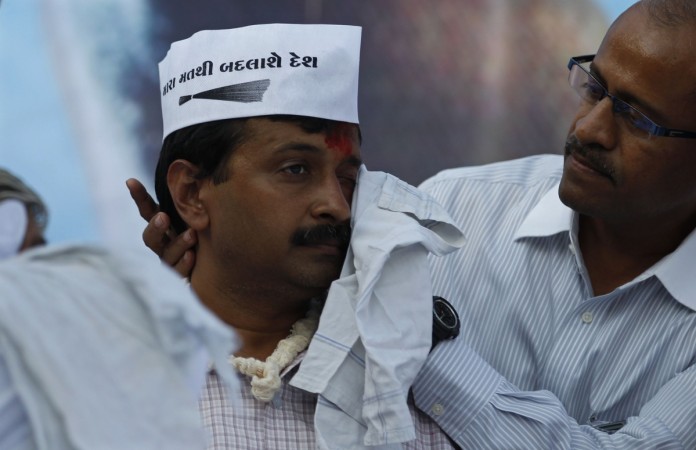 Lashing out at Delhi Chief Minister and AAP president Arvind Kejriwal for indulging in horse-trading, senior AAP leader Anjali Damania quit the party on Wednesday, adding that she had supported Kejriwal because of his principles.
Damania, AAP's Maharashtra unit leader, had on 7 March sought action against national executive member Mayank Gandhi. Gandhi had in a blog claimed that Kejriwal was hell-bent on the ouster of Prashant Bhushan and Yogendra Yadav from the party's Political Affairs Committee (PAC).
Meanwhile, AAP MLA Rajesh Garg said that the proof of Kejriwal indulging in horse-trading was in a tape which he gave to Kumar Vishwas, reports DNA.
Damania had earlier announced her resignation from AAP in June 2014. She however withdrew it on the same day.
Damania attracted a fair bit of attention for accusing Union Minister Nitin Gadkari of misusing his contacts to grab agricultural land in Khursapur for his firm Purti Power and Sugar Ltd (PPSL). She in fact lost to Gadkari in the 2014 general elections.
I quit.. Ihave not come into Aap for this nonsense. I believed him.. I backed Arvind for principles not Horse-trading http://t.co/lxMaBkwxeO

— Anjali Damania (@anjali_damania) March 11, 2015