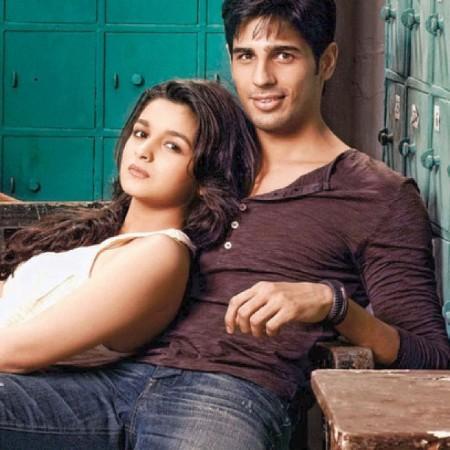 Of late, Bollywood couples have started a new trend of endorsing brands together. Earlier, Saif Ali Khan-Kareena Kapoor Khan and Aishwarya Rai Bachchan-Abhishek Bachchan featured in television commercials together.
Recently, lovebirds Anushka Sharma and Virat Kohli appeared in a TV ad together and the latest alleged couple to join the bandwagon is Alia Bhatt and Sidharth Malhotra.
According to a report in Deccan Chronicle, the lovebirds have been roped in for a commercial. This would be the first time the duo will be sharing the screen after their debut film "Student of the Year".
Bhatt and Malhotra's love affair have been the talk of the town for quite some time now, although the two stars have never accepted their relationship in public. And now, with the new ad, the duo is expected showcase their chemistry on-screen.
"Of late, the whole purpose of being in a relationship and admitting to it is to increase your brand value. Apart from working in films, celebrity couples also want to establish themselves as a brand in the ad world. In the past, John Abraham and Bipasha Basu too had followed that pattern. Gauhar Khan and Kushal Tandon also clinched roles while they were seeing each other. It's all about making the money while there is hype about them," an ad guru told the daily.
There were also reports that the same company is in talks with another alleged couple Deepika Padukone and Ranveer Singh to endorse their brand.
Meanwhile, Sharma and Virat Kohli, whose love blossomed after they shot for a shampoo brand a few years back, recently featured in a commercial for a food and beverage company. While, the ad featured Bollywood actor Ranbir Kapoor and cricketer Kohli, Sharma's sizzling cameo added charm to the ad film.