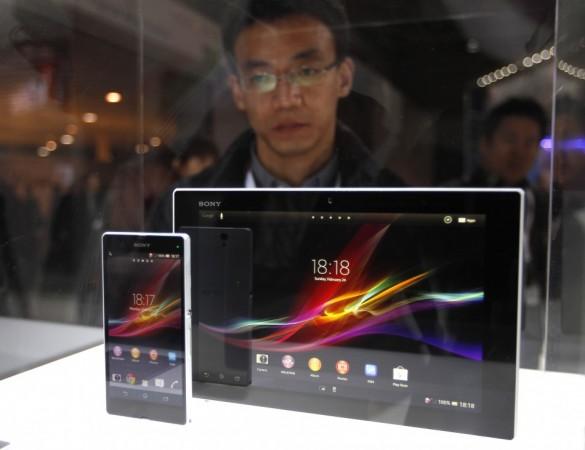 The purported images of Sony's much rumoured Xperia L4 have leaked online along with the images of HTC's M4.
Folks at PocketNow spotted the images on a French website NokiaBlog. Although the leaked images are blurred, reports suggested that the devices in the photos are Sony Xperia L4 phablet and HTC M4. One image also showed a Nokia Lumia device, which according to reports, could be a Lumia phablet. (Click here to see the images)
The White HTC device spotted in the image is said to be the miniature variant of HTC's hot selling device HTC One. The smaller HTC One, codenamed HTC M4, has been doing the rounds for some time. According to earlier reports, the device is likely to come with a 4.3-inch HD display with 720p resolution and is expected to be powered by a dual-core processor. Other stipulated features of HTC M4 include 2GB RAM, 16GB of internal storage and 1,700mAh battery removable battery.
The second device shown in the image was Sony's much rumoured Xperia L4 'Togari' phablet. Sony is rumoured to come with a big screen smartphone codenamed Togari Xperia L4. It is expected to feature a 6.4-inch FullHD 1080p display and is supposed to be powered by Qualcomm Snapdragon 600 or 800 chipset. An earlier leak also suggested that the upcoming phablet from the Japanese electronics giant will be compatible even with a pencil.
The leaked images seemed untrustworthy and many be reckoned as fake. "Still the image looks highly untrustworthy given the presence of camera shake blur in the background and the lack of it in the Xperia L4 part of the image," GSMArena noted.