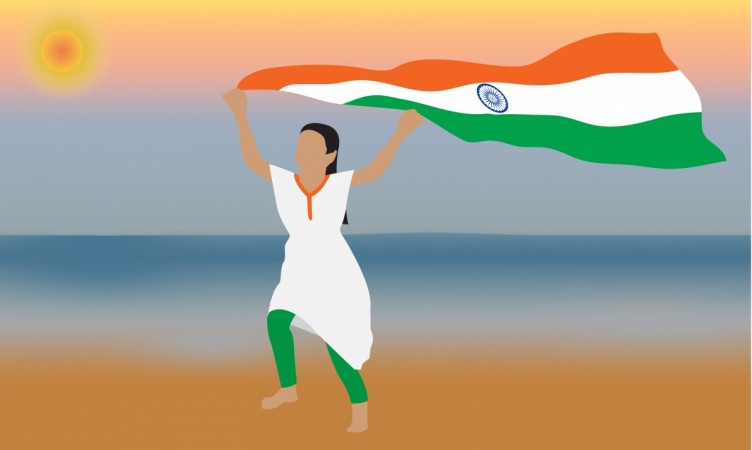 The principal and teachers of a school in Allahabad have reportedly resigned after the school authorities refused them permission to organise a programme on Aug. 15 on the occasion of Independence Day. The programme would have included singing of the national anthem and a Saraswati Vandana, but the school authorities apparently said the words "Bharata Bhagya Vidhata" were un-Islamic, and hence the programme could not be allowed.
Sources say the principal and eight teachers of MA Convent School in Allahabad resigned en masse after the school management refused them permission to conduct the event. Local reports say the school is owned by one Zia-ul Haq, who has taken umbrage at a section of the national anthem.
According to him, the words "Bharata Bhagya Vidhata" are against Islam, as a result of which, the national anthem has apparently not been sung at the school for at least 12 years!
The principal, Ritu Shukla, said: "I went to the school management seeking permission to organise events like the singing of the national anthem and Saraswati Vandana fr Aug. 15. [However,] I was told such events have not been organised in this school ever since it was established approximately 15 years ago, and won't happen this year as well."
She added: "On being asked the reason [why the national anthem had not been sung in the school for so many years], he said he has an issue with one line in national anthem — 'Bharata Bhagya Vidhata.' He said he is of the belief that people write their own destiny, and it is not the nation which determines one's fate."
Interestingly, a local education officer has said the school had been served a notice about a week ago to shut down because it did not have government recognition.
It may be noted that the Indian national anthem, Jana Gana Mana, was composed by Nobel laureate Rabindranath Tagore in December 1911, and coincided with the visit of British monarch King George V. Although it had been written by Anglo-Indian newspapers back then that the poem was a tribute to the monarch, Tagore himself had, in many of his correspondences to various people, had disabused the notion.