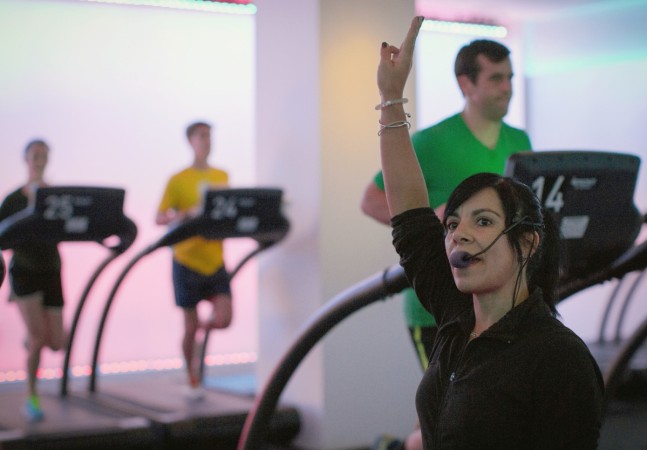 Lack of time may no longer be a reason or excuse for not working out, as a new study by the McMaster University in Canada published in the PLOS One journal found that intense exercise for one minute (daily) may provide the same health benefits as a 45-minute moderate-intensity continuous training (MICT).
The one-minute exercise, known as the Sprint Interval training (SIT), involving brief intervals of intense exercises such as cycling was found to improve the insulin sensitivity and cardiometabolic health to the same extent as MICT.
SIT involves one minute of intense exercise within a 10-minute commitment, whereas MICT involved 45 minutes of continuous exercise per session, the study said.
As many as 27 men with sedentary lifestyles participated in the study, which was carried out over the course of 12 weeks.
They were divided into two groups, with one performing SIT thrice a week. The group took to three sessions of 20 seconds of cycling, within a 10-minute training session, including warm-up and cool-down.
Meanwhile, the other group exercised for 45 minutes that involved moderate-intensity cycling. Both the groups began with a warm-up workout of two minutes and three-minute cool-down.
For both the groups, the cardiorespiratory fitness increased by 19 percent and the participants showed an overall improvement in insulin sensitivity and skeletal mass content.
The study found out that despite a five-fold lower exercise volume and time commitment of one group than the other, the health benefits achieved were the same.
The major novel finding from the present study was that 12 weeks of SIT in previously-inactive men improved insulin sensitivity, cardiorespiratory fitness and skeletal muscle mitochondrial content to the same extent as MICT, despite a five-fold lower exercise volume and training time commitment, the study added.
The researchers said the reason behind not working out for a majority of the people is the lack of time. Therefore, developing more time-efficient, yet equally-effective exercise strategies are urgently needed, they added.