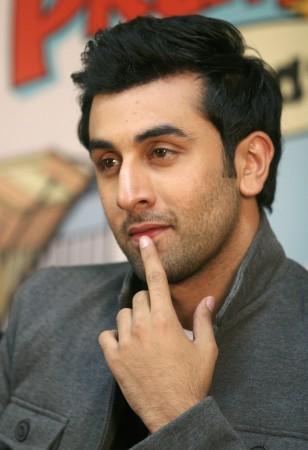 The All Stars Football Club comprising players from the Bollywood fraternity lost the maiden game of All Stars Charity Football Match to All Heart Football Club, which includes ace players in the Indian cricket team.
In the match held on Saturday at Jawaharlal International stadium in New Delhi, the All Stars Football Club captained by Abhishek Bachchan lost the game (4-3) to the All Heart Football Club led by Kirat Kohli.
While Ranbir Kapoor, who is also the co-founder of All Stars Football Club along with Abhishek Bachchan, hit two goals for All Stars Football Club, cricketers Virat Kohli (captain), MS Dhoni ,Harbhajan Singh, Yuvraj Singh and Manoj Tiwary pushed the All Heart Football Club to victory.
Despite their defeat, the Bollywood team trained by former footballer Bhaichung Bhutia gave tough completion to the cricket team players who were at a lead of 4-1 at one point of the match. The actors subsequently managed to score two more goals rounding off the total score to 4-3.
After the match Abhishek Bachchan took to micro-blogging site Twitter to thank the audience and the players of both teams for joining hands to raise funds for The Magic Bus, a non-profit organization which will utilize the amount for providing better future to underprivileged children.
"A tough loss 4:3. But the spirit was amazing. Congratulations to the All Hearts Foundation team for a great match," tweeted Abhishek.
"It was an honour to play against the Indian cricket team. Thank you for helping out with #MagicBus look forward to a re-match."
"And last, but not the least to the city of Delhi and its beautiful people... for turning up and supporting such a great cause. Thank you."
Raj Kundra, entrepreneur and owner of IPL team Rajasthan Royals who was also a part of the match, tweeted, "We played like champions unfortunately lost 4-3 not bad for actors vs sports stars. @AllstarsFC_PFH wudnt mind a rematch! Raised 4 charity!"
Manoj Tiwary who scored two neat goals for the All Heart Football Club was declared 'man of the match'.