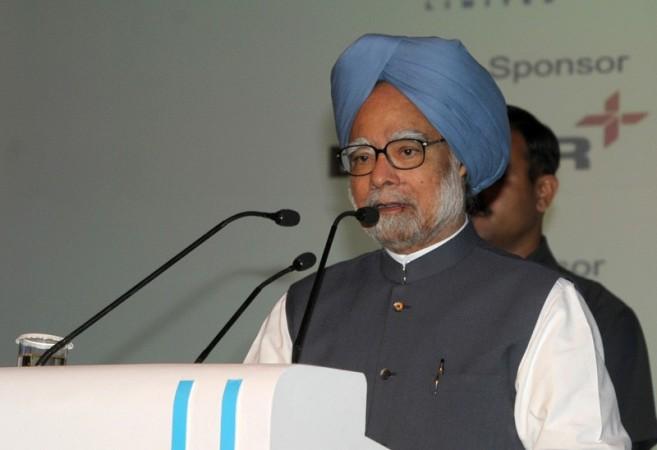 An all-party meeting called by the Prime Minister Manmohan Singh at his residence in New Delhi on Friday to discuss the controversial Lokpal Bill got over without finding a consensus.
However, the political parties attended the meeting decided to discuss it in the Rajya Sabha in the second half of the budget session.
Speaking to reports after the meeting, Communist Party of India (CPI) (Marxist) leader Sitaram Yechury told reporters: "The contentious bill, mired in nearly 100 amendments, will be taken up in the Rajya Sabha in the session starting April 24."
He said, "In matters of corruption, Lokpal should also be involved. If the CBI does the investigations, the Lokpal should be kept in loop and it should be transparent,"
Demanding that the appointment of the Lokpal be made more democratic and it should also have the power to investigate private companies and foreign NGOs, Yechury said that Lokayuktas were needed in the states, but the constitution and pattern should be decided by the state assemblies.
According to media reports, it also mentioned that several MPs demanded clarity on the inclusion of the Lokayuktas in the Lokpal Bill, bringing the Central Bureau of Investigation within the Lokpal's ambit and the procedure for the appointment and removal of the Lokpal members.
Leaders like Rashtriya Janata Dal's (RJD) Ram Kripal Yadav and Lok Jan Shakti Party's (LJSP) Ramvilas Paswan even opposed the creation of a Lokpal.
However, other political parties demanded deletion of the Lokayukta clause as it would affect federalism.
Meanwhile, thanking the Rajya Sabha leaders who attended the meeting, a tweet from the Prime Minister's office said it was a "very useful and constructive dialogue."
Expressing his disappointment over the failure of bringing a consensus on the Lokpal impasse by all the all parties meeting, Anti-corruption crusader, said that agitation is not against the government, but will certainly keep a tab on its future course of action.
Anna Hazare is in New Delhi to launch a day fast on March 25 demanding the government to pass a stronger Lokpal Bill.