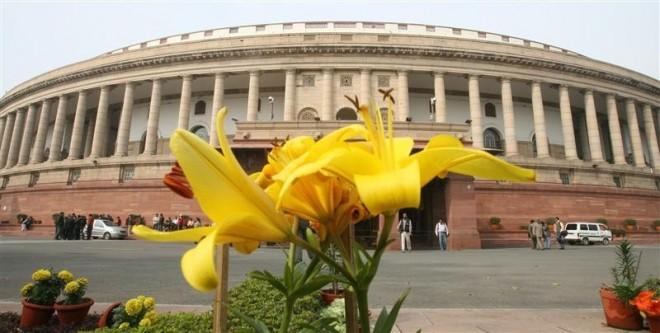 The all-Party Meet to end the impasse in the Parliament over the issue of FDI in retail failed to reach consensus as both the ruling and opposition parties stuck to their stands.
The Government had convened the meeting after the Parliament was disrupted for the third day with opposition parties and the left demanding a debate on the FDI in retail with voting.
The Government appealed to all the parties to reconsider their stand to ensure the smooth running of the Houses. Reluctant to go for voting over the issue, the Government appealed to the opposition parties to settle for a discussion on the issue without voting.
"I have appealed to those who want a discussion under Rule 184 (in Lok Sabha) to reconsider their views. I have heard everybody's view. I will discuss the matter with the presiding officers of both Houses to see how Parliament gets to work. We will find a way out," Parliamentary Affairs Minister Kamal Nath told reporters after the meeting in Delhi, PTI reported.
"Some political parties expressed their opinion that they want discussion with voting. Many others have said they want discussion and it does not matter under which rule...it should be left to presiding officers of both Houses," said Kamal Nath.
The opposition BJP-led NDA parties and the Left parties are firm on their demand to have a debate with voting.
"BJP has decided very firmly and there will be no compromise... we want a discussion that ends with a vote in Lok Sabha under Rule 184, and under Rule 167 in Rajya Sabha. We will only state our opinion only in Parliament; it won't function till the government agrees on a vote," said BJP leader Sushma Swaraj.
The meeting was attended by the leaders of all major political parties including BJP's LK Advani, Sushma Swaraj, TMC's Sudeep Bandyopadhayay, DMK's TR Baalu, RJD's Lalu Prasad, BJD's Arjun Charan Sethi, BSP leader Mayawati and SP leader Ram Gopal Yadav, among others.
The Government, although unwilling to agree to the Opposition's demand for a voting on the issue, has managed to garner enough numbers as its allies SP and BSP indicated that they were not particular about voting.
Both the parties said that it was up to the Speaker to decide the rule under which a debate should happen. "We are for a discussion on the issue,'' BSP leader Mayawati said, according to a PTI report. Both the parties which oppose FDI in retail in their state are expected to abstain from voting to rescue the government.
Even the Trinamool Congress which strongly opposes the FDI in retail and had pulled out of the government over the issue said it would settle for a discussion on the issue.
UPA is scheduled to meet Tuesday to discuss the issue.