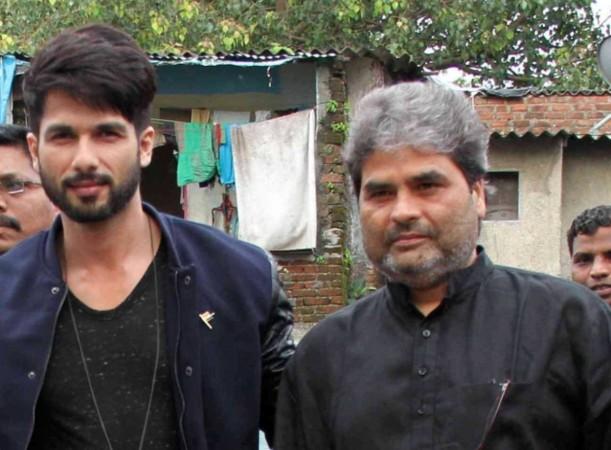 Shahid Kapoor and Vishal Bhardwaj are one of Bollywood's most successful actor-director duos, but recently rumour had it that the two had a fallout. Shahid and Vishal have worked together in films like "Kaminey" and "Haider," and their upcoming movie is "Rangoon."
According to an SKJ Bollywood News report, Shahid's constant interference on every department on the sets of "Rangoon" seemed to have irked the filmmaker. It is said that "Rangoon" might be their last film together.
"There's constant interference from Shahid in every department. He seems to know more about filmmaking than is good for an actor. Throughout the making of 'Rangoon' he was constantly offering suggestions to Vishal. Not all well taken," a source close to the project told the entertainment portal.
"Saif and Kangana just sat around quietly as Shahid created a non-stop fuss on the sets," the source added. Shahid will share screen space with Saif Ali Khan and Kangana Ranaut in "Rangoon" and it will be the first time the trio will be working together.
Shahid has been praised for his acting skills in Vishal's directorials and fans will be disappointed if this amazing actor-director duo has a fallout. When Shahid's films were not doing well at the box office, Vishal came to the rescue and both gave a hit film, "Kaminey." Then, years later they made a comeback with "Haider" and now, it is "Rangoon."
Scheduled to be released on Feb. 24, 2017, "Rangoon" will feature Shahid as a soldier and Saif plays the character of a filmmaker. Kangana plays the character of a 1940s actress named Julia. Set against the backdrop of World War II, "Rangoon" is a "Casablanca"-like love triangle.