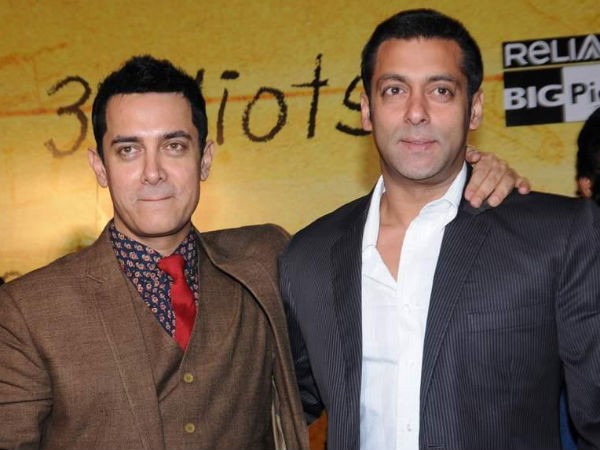 Bollywood actor Salman Khan slammed the reports of a tiff between him and Aamir Khan.
A few days ago, there were rumours that Salman and Aamir engaged in an argument during a party at the latter's Bandra residence.
The rumours suggested that Aamir made some remarks about Salman's career and his past choices of films, which did not go well with the "Prem Ratan Dhan Payo" actor and he yelled at Aamir, calling him 'fake'.
However, in a recent press meet, Salman rubbished the rumours and said that nothing such happened at that party.
"There is no truth to these reports of rift between me and Aamir... You know how it gets written. There was nothing like that," Salman told PTI.
He also asked the audience not to compare their upcoming films "Dangal" and "Sultan".
"Both the films are very different. I know what Aamir is making. 'Dangal' has an amazing true story, about a father and his two kids... It is a lovely and an outstanding film. Mine is actually a romantic film. 'Sultan' is about sports and a man fighting to win over his life back again. There is no chance of comparison," Salman said.
"We don't want that comparison between my film and his because we both are working as sincerely as we can and we want fans to see two good films next year. I don't want any ridiculous controversy around the films," he further added.
Apart from his bond with Aamir, he also talked about his friendship with Shah Rukh Khan. "People talk about friendship between me Aamir and Shah Rukh but don't discuss important issues. We are just movie stars who are trying to do their work," Salman said.