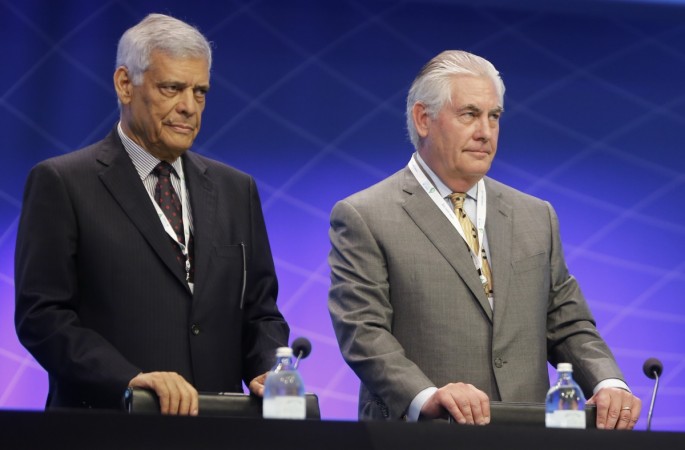 Market focus is squarely on crucial meeting of Organisation of the Petroleum Exporting Countries (OPEC) meeting on Friday and the oil cartel is widely expected to keep crude oil output unchanged as it did in November last year despite proposals from the member countries to cut output to shore up falling prices.
Crude oil prices have started stabilising at around $65 a barrel, recovering from the lows of $46 per barrel hit in January this year. Oil prices have found support from falling oil production in the US in recent months.
US drillers have steadily idled oil rigs due to lack of supportive prices.
"There is consensus among Gulf OPEC countries, and others, to keep the ceiling unchanged," a senior Gulf OPEC delegate told Reuters.
Oil prices have almost halved from June last year as oversupply issues rattled the markets and left major oil producing countries to defend their market shares without cutting production.
A decision to keep the ceiling on oil output unchanged at OPEC meeting in November 2014 had accelerated the decline in oil prices.
"There appears no chance of the production target being reduced. Recently, however, some market observers have raised the possibility of the production target being increased to 30.5 or 31.0 million barrels per day. This would better reflect OPEC's current overproduction, as OPEC output at present exceeds 31 million barrels per day," said Commerzbank Corporates & Markets in a note.
The Saudi oil minister Ali al-Naimi, a prominent personality in the OPEC group, has also said that crude oil supply, which flooded the market last year, has started falling, MarketWatch reported.
With oil prices stabilising, the OPEC may also be little interested to consider Iran's proposal to allow more oil exports from the country once sanctions imposed by the Western countries are eased.
Both Iran and six world powers still have to come up with a comprehensive agreement on decade-long dispute over Tehran's nuclear programme by 30 June.
"In other words, an increase in the OPEC production target on Friday would constitute a further declaration of war on oil producers with high production costs, first and foremost the shale oil producers in the US," said Commerzbank.