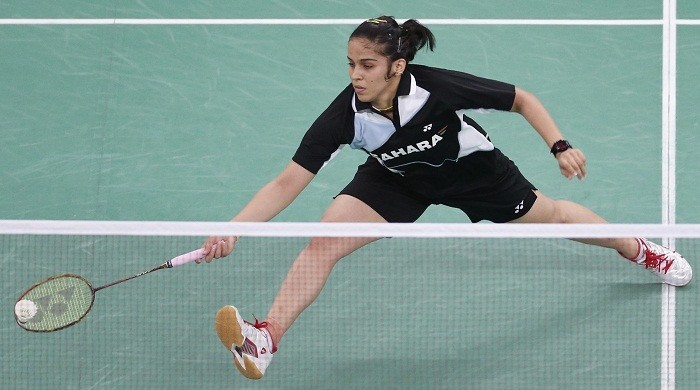 On Thursday night, India's Saina Nehwal beat the American qualifier Beiwen Zhang 24-22, 18-21, 21-19 to enter quarterfinals of the All-England Championships. Saina, the Commonwealth Games winner, took an hour to overpower the former Singapore player of Chinese origin.
Saina is the only Indian left in the tournament, after PV Sindhu crashed out of the first round on Wednesday. She will next face China's Wang Shixian, who eased past Ireland's Chloe Magee of 21-15, 21-12. Shixian is the fourth seed in the tournament and Saina will have a tough task facing her.
The other Chinese star in the tournament, Olympic champion and top-seeded Li Xuerui, managed a close win after being 8-13 down against Japan's Minatsu Mitani 14-21, 21-19, 21-15.
"It's a difficult situation when your opponent has a lead," Li told reporters after entering quarterfinals. "Both my coach and myself were telling me to keep fighting.
"I also adopted the right tactics to perform at my level. I was able to adjust and find solutions, so in that way I was happy with my performance."
In the men's singles from round two, Zhengming Wang of China beat compatriot Huan Gao 21-19, 21-17 to enter quarters.
Meanwhile, Chris and Gabby Adcock reached quarters with a 21-13 21-15 win over Peter Kaesbauer and Isabel Herttrich of Germany. The fifth-seeds could possibly face 2012 Olympic and 2011 world champions Zhang Nan and Zhao Yunlei up next.
"If we face Zhang and Zhao they're obviously world number ones for a reason but we have beaten them before so I think it's one of those games where we've got nothing to lose, we can go out and give a good performance and hope for the best," Chris Adcock said ahead of his quarterfinal match.
(Edited by Vanilla Sharma)