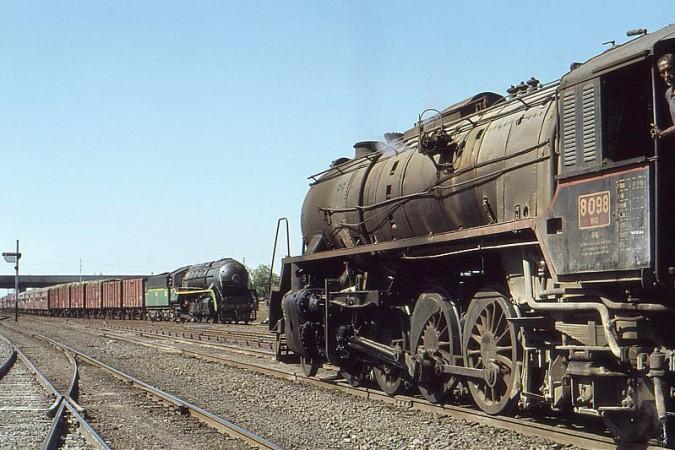 The Northeast Frontier Railway (NFR), which is building rail infrastructure in the region, has targeted to connect all its eight state capitals by 2020, a senior official has said.
"We would connect all the state capitals of the eight northeastern states by railway link within 2020," NFR general manager (construction) Rakesh Kumar Singh told reporters here.
"Mizoram capital Aizawl and Manipur capital Imphal would be connected by railway network by 2018 and 2019 respectively. The capitals of the remaining states would be linked by 2020 and the works are on to achieve the target," he said.
Tripura's capital Agartala is already connected by railway network, even though line between Assam's Silchar-Agartala is meter gauge.
Agartala came up on the country's rail map in 2008. Currently, northeastern states have around 2,700 km railway line comprising meter gauge and broad gauge (BG) lines, officials said.
Singh, who was leading a 45-member NFR team, arrived in Silchar railway station from Guwahati on Sunday afternoon with the first nine-bogie railway trial inspection train, which left for Guwahati on Monday.
On Friday, the team said it successfully carried out trial run of a diesel engine from Lumding to Silchar on the newly-converted broad gauge (BG) line. The regular train service on the new BG line would be conducted from April after the clearance by Railway Safety Commissioner.
The total length of Lumding-Silchar BG line is 220 km and it consists of 17 tunnels (with longest one being 3.235 km long), 79 major bridges, 340 minor bridges, 28 railway stations and four halt stations.
The NFR general manager (construction) said the Silchar-Agartala railway track would now be converted from meter gauge to BG by March next year.
The foundation of the much-delayed gauge conversion project -- Lumding to Silchar and Silchar to Agartala -- was laid by the then prime minister H.D. Deve Gowda in Silchar in 1996.
In 2004, the then prime minister Manmohan Singh declared the project a national one.
The railways faced severe criticism for the delay in completing the Rs.5,185-crore project that is considered to be a lifeline for southern Assam, Tripura, Mizoram and Manipur.
Railways Minister Suresh Prabhu, during his Rail Budget speech in the parliament on 26 February, said the Indian Railways was committed to provide rail connectivity to all the northeastern states.
Prime Minister Narendra Modi on 29 November, 2014 flagged off a train between Meghalaya's Mendipathar and Guwahati, a distance of 131 km, and laid the foundation stone for a 51.38 km-long new broad gauge railway line between Bhairabi and Sairang in Mizoram.
On 20 February, Modi flag off the first weekly air-conditioned express train service between Delhi and Arunachal Pradesh in Itanagar.